Wealth Management (called Private Banking by some banks) is a rapidly growing field within finance. It is driven by the rapid economic growth of the last three decades, which has been further compounded by the rapid increase in prosperity in Asia. Wealth Managers are concentrated in financial hubs around the world. From century-old financial capitals like London, New York & Hong Kong to new hubs in Shanghai, Singapore, and Dubai. These cities are the ones where the maximum wealth is concentrated and this where banks are focusing their wealth management efforts.
Wealth Management is certainly one of the most coveted role within finance nowadays. With its rare combination of great compensation, good working hours, fast career growth and global appeal, why shouldn't it be? If you are convinced that this is the perfect career for you, then these are best certifications and courses that will help you break in.
What to look for in a Wealth Management / Private Banking Course
You need to speak the language. It's pretty hard to convince clients to give you their millions unless you can demonstrate your financially savvy. Wealth Management is highly lucrative but it is also highly competitive.  You need the edge.
You need the CV value. Hundreds of candidates apply for a single opening in Wealth Management. While it is one of the fastest growing fields within finance, that also makes it one of the most coveted. You need to stand out. Your CV needs to stand out.
You need to learn the nuances. Wealth Management a pretty expansive field and you need to know about every single asset class. It's not like say, Debt Capital markets, where you only need to know your bonds stuff. Here, you need to learn everything from Florida real estate to gold, and from Indian equities to Chilean government bonds! And I haven't even touched upon the tax aspects, risks or portfolio management (but these courses do).
---
Why pursue this certification?
This is the best wealth management specific course out there. I shared this with a senior colleague who works in WM in Singapore and she was amazed with how comprehensive this was and insisted all her new hires take it. It's just that good. This is what you need if you need to hit the ground running on Day 1 at a top tier wealth management firm. There are other good courses out there, but this one is laser focused on wealth management and that is what earns it this spot.
NYIF is a solid brand to have on your CV, especially if you are going after a career in investment banking or markets related roles like Wealth Management. Completing this certification will allow you to punch above your weight when it comes to the recruitment process. Of course, no outcome is guaranteed, but when the competition is stiff, you need every advantage you can get to stack the odds in your favour.
Topic coverage is broad and comprehensive, as stated earlier. Modules cover estate planning, trusts, hedge funds, mutual funds, commodities, portfolio management and even touch on compliance issues like AML. Anyone looking to get into WM or even making a career-transition will benefit from this.
Its a meaty and comprehensive course with enough content and depth to cater to learners at all skill levels. The course certainly does not skimp on the finer nuances and practical aspects of wealth management. That gives this certification a more finance industry vibe rather than an academia vibe.
Summary
| | |
| --- | --- |
| Duration | 75 hours |
| Format | Fully online, on-demand |
| Level | Advanced |
---
(Note: Use code BBD25 for 25% off at Financial Edge)
Course Review
My first year on the job, I spent about a fifth of my of time in orientation programs and in-house training sessions on topics related to just about anything you can think of in finance. When you are a management trainee from an elite business school, Banks not only want to train you, but they also want to impress you. They use high quality training providers to help you hit the ground running and Financial Edge is one such training provider. They are hired by some of the worlds top investment banks to train their staff. Now that is an endorsement that everyone can get behind.
So when I found out that Financial Edge have created the same training program in an online format that anyone, anywhere in the world can complete, I had to enrol and see it for myself. And I was definitely not disappointed. The course content was clearly amazing (which we'll circle back to in a while) but the real value here is their recognition in the industry. That is what makes these certification so valuable. The knowledge they provide is all well and good, but having the right certification can instantly signal to others that you are an expert in this field. It communities that you have completed the same rigours training and aced the same tests that professionals at top investment banks do (all tests in this course are online by the way).
Now lets take a look at what the course covers. I am not going to waste your time just re-listing the table of contents because you can check it by clicking on the link below, but suffice to say it is more than what I expected. From investment management industry to security analysis, from modelling to valuation, from financial statement analysis to trading equities and FICC products, its all in here. What I will say though is that it is nice to hear from industry veterans with actual decades on the job instead of just academic theory. That is something I rank highly in all the courses that I review.
The course is well-structured, with dozens of hours of videos and plenty of downloadable pdfs to help you read up on relevant topics. There are over three hundred practical exercises to help you get your groove on. Yes, three hundred. That's more than enough to satiate anyone's curiosity and turn you into a pro. There are also quizzes/ tests that you have to complete to earn this certification and they make you work for it. But that's a good thing because that rigour is what gives it value and they do such a wonderful job of helping you prepare for it.
In summary, this is an excellent personal branding opportunity by learning from one of the most elite training providers in the finance world. The certification will go a long way to signal your skills and expertise to recruiters, your boss or clients on LinkedIn or wherever else you might want to display it. The course materiel is also top notch with an industry focus and desk-ready skills.
Click here and use code BBD25 for a 25% discount on all Financial Edge courses!
Summary
| | |
| --- | --- |
| Duration | Around 65 hours |
| Format | Fully online, on-demand |
| Level | Intermediate |
---
Why pursue this certification?
The CMSA focuses on financial and capital markets – things like equities, fixed income, foreign exchange, commodities, derivatives etc. which is where the bulk of investment capital is parked. This makes it ideal for investment related roles including wealth management, asset management, sales & trading etc.
The curriculum is highly modular and you can tailor it as per your needs. For example, if you are new to financial markets, you can choose to take some optional prep courses like Bloomberg essentials, economics for capital markets etc. This makes it suitable for candidates at all skill levels.
Similarly, you can pick and choose advanced electives as per your desired area of focus. These include Behavioral Finance, High Yield Bonds, Subordinated Debt, and Loans, Trading Using Technical Analysis, Convertible Bonds, Intermediate Options – Trading Strategies etc. This makes the CMSA one of the most modular and versatile certifications related to market roles. A solid certification for market related roles like wealth management that doesn't take years to earn unlike the CFA.
Click here and use code BBD10 for 10% off!
Summary
| | |
| --- | --- |
| Duration | 60-100 hours |
| Format | Fully online, on-demand |
| Level | Intermediate |
---
Why take this course?
Tech is the future and most wealth is now at least partially managed by automated programs and software. Fund managers increasingly rely on machine learning and AI to parse data and give them useful insights. Which is why you need to learn algorithmic trading sooner rather than later and this is undoubtedly the best course for it.
The people over at Saïd Business School, University of Oxford have custom build this course offering to cater to traders who want to dive headlong into algo-trading, robo-advising and related disciplines. Remember, this is not technical programming course but rather form the perspective of traders rather than coders.
You start off with a basic introduction to classic and behavioural finance theory because that is the bedrock of wealth management. You then move on to systematic trading, trading system design, algorithmic trading models, evaluation criteria and all that juicy stuff. There is a lot of excellent info in here.
Oxford is of course one of the best brands that you would want on your CV for personal brand building.
Click here and use code GS-AF-BBD15 for a 15% discount on this course!
Summary
| | |
| --- | --- |
| Duration | 6 weeks, about 8 hours a week |
| Format | Fully online, on-demand |
| Level | Executive |
---
Why take this course?
The Swiss do know how to manage money. Many of the global market leaders in asset/ portfolio management are Swiss Banks like UBS & Credit Suisse. This specialisation will offer you a rare glimpse into how the Swiss actually go about doing that.
The best part about this course is the client centricity. That is what you need in the real world when you have to convince business moguls to hand over their precious millions over to you to manage.  There is a focus on  understanding clients needs and long terms goals and that will go a long way to make you better at your job.
Even if you known the technical side of things well, I still recommend this course to get a better handle on the client side of things.  Guest lecturers form UBS and the Swiss Finance Institute pride insights during the course of the specialisation and client side wealth managers will surely find that of value.
Its also a great opportunity for CV building. Getting into good Wealth Management role can be tough given the competition but it is also one of the fastest growing fields within finance. Certifications like these from top tier global universities go a long way towards showcasing your interest and skills in the practical aspect of wealth management. Recommended for all front-end (client facing) Wealth Managers of those interested to get in.
Summary
| | |
| --- | --- |
| Duration | 40 hours |
| Format | Fully online, on-demand |
| Level | Beginner |
---
Why take this course?
An excellent foundational course on Wealth Management that lays the groundwork for a solid career in the field. The objective of this course is to teach students real-world skills necessary to design, execute and evaluate  investment decisions to meet the financial goals of their clients.
The curriculum is comprehensive covering everything from financial instruments, risk management,  asset evaluation, portfolio section and management and everything else a wealth manager needs to know. Its all capped off by a capstone project to cement the understanding.
There are plenty of opportunities to get your hands dirty on some real world scenarios. You get to develop and manager your own simulated investment portfolio and your portfolio strategy, analysis and performance is peer-graded. You have case studies where you advise clients on strategies based on their goals and challenges. You also use online tools to look at factors that wealth managers look at in the real world for making decisions.
Rice University is another solid brand to have on your CV and this certification will certainly go a long way to bolster both your credentials and your understanding.
Summary
| | |
| --- | --- |
| Duration | 70 hours |
| Format | Fully online, on-demand |
| Level | Beginner |
---
7. Chartered Financial Analyst
Why take the CFA?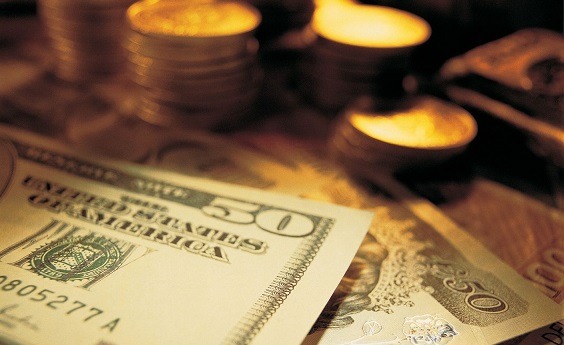 The CFA has been the gold standard when it comes to investment management and other markets-oriented careers for decades and Wealth Management is no different. Although the CFA is not laser-focused only on WM, it does cover a lot of familiar ground.
What the CFA lacks in focus, it makes up for in its brand value. It's a well-known certification and it will open doors for you.
The biggest issue with certifications like the CFA is that the gap between the exams and the long work experience requirement make it a mid-career booster. Those looking to start their careers will not be able to benefit from it.
Summary
Time to Complete: Several years.
Good brand value but takes a long time to complete and kicks in rather late in your career.
---
8. Certified Private Wealth Advisor
Why pursue this certification?
The CPWA has been built specifically with Wealth Management in mind. While the CFA is broadly based on investment and portfolio management, the CPWA is laser focused on wealth management for sophisticated high-net worth individuals.
The CPWA has rather steep work experience requirements, even more so than the CFA. It is a designation designed for mid-career transitions rather than for breaking into wealth management.
While this designation may not be well suited for young professionals without the existing work experience, it is helpful for adding value to those in the middle of their careers. The brand is not as recognizable as the CFA but it is more focused on wealth management for HNIs.
Summary
Time to Complete: Around 6 months of preparation and 5 years of relevant work experience.
Meant for mid to senior level wealth managers.
---
Related Articles