AI represents the next epoch in terms of how work is done. Millions of applications already use AI with varying degrees of complexity to perform mundane or repetitive tasks. Banks, FinTech startups and even government regulators use AI for applications as diverse as fraud detection, investment advisory, real-time transaction monitoring, optimizing lending decisions and so on.
Why you need to learn AI?
As a banker with a background in computer engineering, AI was something that always excited me. Now as a FinTech product consultant, I continue to see new and remarkable things being done by smart developers when it comes to AI.
However, the truth is that there is a massive shortage of talent when it comes to AI product development, coding and implementation. Banks with huge budgets are shopping around for smaller companies or developers with a proven track record. And in many cases – the packages that they are offering are bigger than what Investment Banking analysts can expect. Exciting times!
This is my list of some of the best courses when it comes to AI for the financial services industry. I will focus mostly on course quality, but also on branding as that will have an impact on how your CV looks to potential recruiters.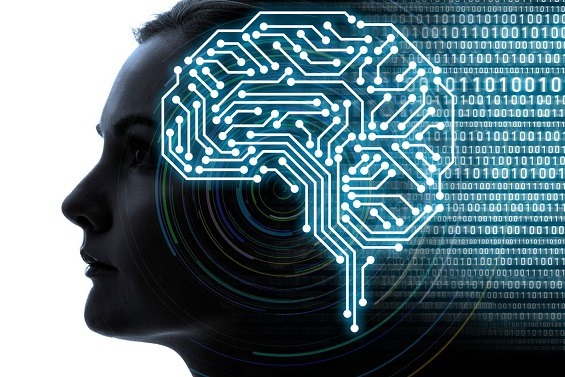 ---
Why take this course?
This is a pretty well-known course in the AI community offered by Andrew Ng who is a bit of a legend himself. Stanford Professor, former Baidu Chief Scientist, founding lead of Google Brain – who better to teach you AI than this guy?
There are five modules covering several aspects of machine learning with an emphasis on neural networks. Deep learning and neural networks are especially important from a finance and FinTech perspective as they have wide applications in the industry.
It also comes packed with several case studies that go into applying these concepts in real-world scenarios for different industries.
Highlights:
Time to Complete: Should take about 80 hours for most people.
You will be learning from one of the best instructors in the field.
Curriculum is relevant from a finance industry perspective.
---
Why take this course?
This course has been custom built for finance professionals by the New York Institute of Finance. NYIF is an institute that is dedicated to financial education, so you are unlikely to find a more finance-centric course on the subject.
After looking at some of the Python basics and learning how to manipulate and analyze arrays, you move on to the machine learning stuff. What I like about this course is that it is just as comprehensive as the other courses on this list, but it manages to compress that into just a few intense days which should suit busy professionals. I personally would prefer one week of intense study over 8 months of regular low intensity classes.
This is not a basic course and you will need to use python, calculus, algebra as well have a basic understanding of financial instruments.
Highlights:
Time to Complete: About 5 days of intense virtual classroom learning.
Hyper focused on finance so ideal for those who already know that AI applications in finance is where they belong!
This is an advanced course, so some preparation is likely needed.
---
Why take this course?
A course dedicated to using AI for quantitative trading applications. There is a focus on portfolio optimization, natural language processing for sentiment analysis, using trading signals for your algorithms, back-testing and so on. In short, this course is laser focused on quantitative trading and it does that rather well.
There are a lot of mini projects that you must complete along the way which reinforces the learning rather well. Think of it as a Nanodegree program (which is what its officially called).
Udacity also provides a lot of value-added services to students and this is not just a hands-off undertaking. You do real world projects and receive feedback. You have mentor support for technical issues and so on.
Highlights:
Time to Complete: About 6 months with 10 hours per week.
Available fully online with mentor support.
Well suited for quantitative traders/ developers.
---
Why take this course?
This AI program is offered by Columbia University and is probably the most expansive program on this list. It represents 25% of the coursework toward a Master's degree in Computer Science at Columbia – so you can probably get an idea about what we are talking about here.
Both Machine Learning and AI are focused on in this course, including a lot of mathematical models that will be helpful in finance especially.
Columbia University is a very strong brand name to have on your Resume. If you are looking to get hired by a bank or a FinTech company for an AI role, that is certainly a consideration that you should have at the top of your mind.
Here is the official video summary of the course:
Highlights:
Time to Complete: About a year.
Available fully online via edX – a non-profit formed by Harvard and MIT.
Top brand, very comprehensive, significant time commitment.
---
Why take this course?
This is a course custom built for traders who want to take their AI and automation game to the next level. Its been custom built for traders, wealth managers, portfolio and asset managers, hedge fund analysts and others involved in market trades.
The focus is on building algorithms for quantitative trading strategies that can be implemented and then trained to self-update using reinforcement learning concepts.
You need to posses a working knowledge of financial instruments and mathematical concepts. This would be considered an intermediate course.
Highlights:
Time to Complete: Should take around 60 hours for most people.
Available fully online via Coursera.
Course has been created by Google and NYIF in collaboration. That's a good combo for FinTech.
---
Why take this course?
This course uses elements from Harvard's legendary CS50 course (Introduction to Computer Science). Which makes it the best introductory course for beginners.
Part 1 covers general comp science concepts like algorithms, data structures, encapsulation, resource management, security, software engineering and so on. Part 2 is all about AI and machine learning and provides a good introduction to the field.
This is a great course if you want to just explore the field of AI before fully committing. It touches on a lot of aspects and real-world applications which should really serve to excite you or at least guide your path into the filed of AI and ML.
Highlights:
Time to Complete: Should take around 100-120 hours for most.
Available fully online via edX – a non-profit formed by Harvard and MIT.
A good introductory course for AI.
---
Related Articles
---