Credit analysis is one of the most important functions in the business world. It's not just banks that give out loans but companies in other industries also routinely take risk on their counterparts like suppliers, distributors, vendors etc. and their credit worthiness is a crucial factor as well.
Properly analysing a company's credit profile is a complex task and one that requires a deep understanding of the target's business as well as financial concepts. This is why the people who are hired for these roles are generally very numerate with advanced qualifications in finance, business, economics, accounting or mathematics. Even with these qualifications, additional credit specific training is required. The Corporate Finance Institute has created one such certification, the Commercial Banking & Credit Analyst (CBCA), and that is the subject of this review today.
Commercial Banking & Credit Analyst (CBCA)™ Review
The CBCA has been custom built for credit analysts and it is that focus on one specific niche within finance that makes it an interesting choice. Most finance certifications are too broad and generic so they overlap with what you learn at university anyway. I prefer laser-focused certifications like this which help you advance through a specific career.
Here's a brief overview of what the CBCA has to offer:
| | |
| --- | --- |
| Average Completion Time | 6 months |
| Work Experience Required | None |
| Average CFI graduate salary* | $121,000 |
| Total Courses | 33 |
| Estimated Price | Check |
*As reported by CFI
We'll look at how the CBCA stacks up against our stringent criteria for what makes a course/ certification worth the investment.
Is the CBCA worth the investment?
The CBCA is priced rather modestly. I have reviewed several credit analyst courses and certification and all of them are far more expensive. Banks actually pay tens of thousands of dollars to run training programs (some of which I have participated in) and that is just way too expensive for individuals to pay. With the CBCA you get similar, and honestly even better quality for a fraction of the price. I say better because those in-person programs totally depend on how good each instructor is. While with online programs like the CBCA, you get the same world-class coaching anywhere in the world.
Course content
CFI's course quality is always top notch. They hire the best industry practitioners for their courses and create user-friendly and easily digestible material. There are hundreds of downloadable templates and plenty of videos, exercises, and quizzes to help you grasp all the complex credit concepts and apply them in practice.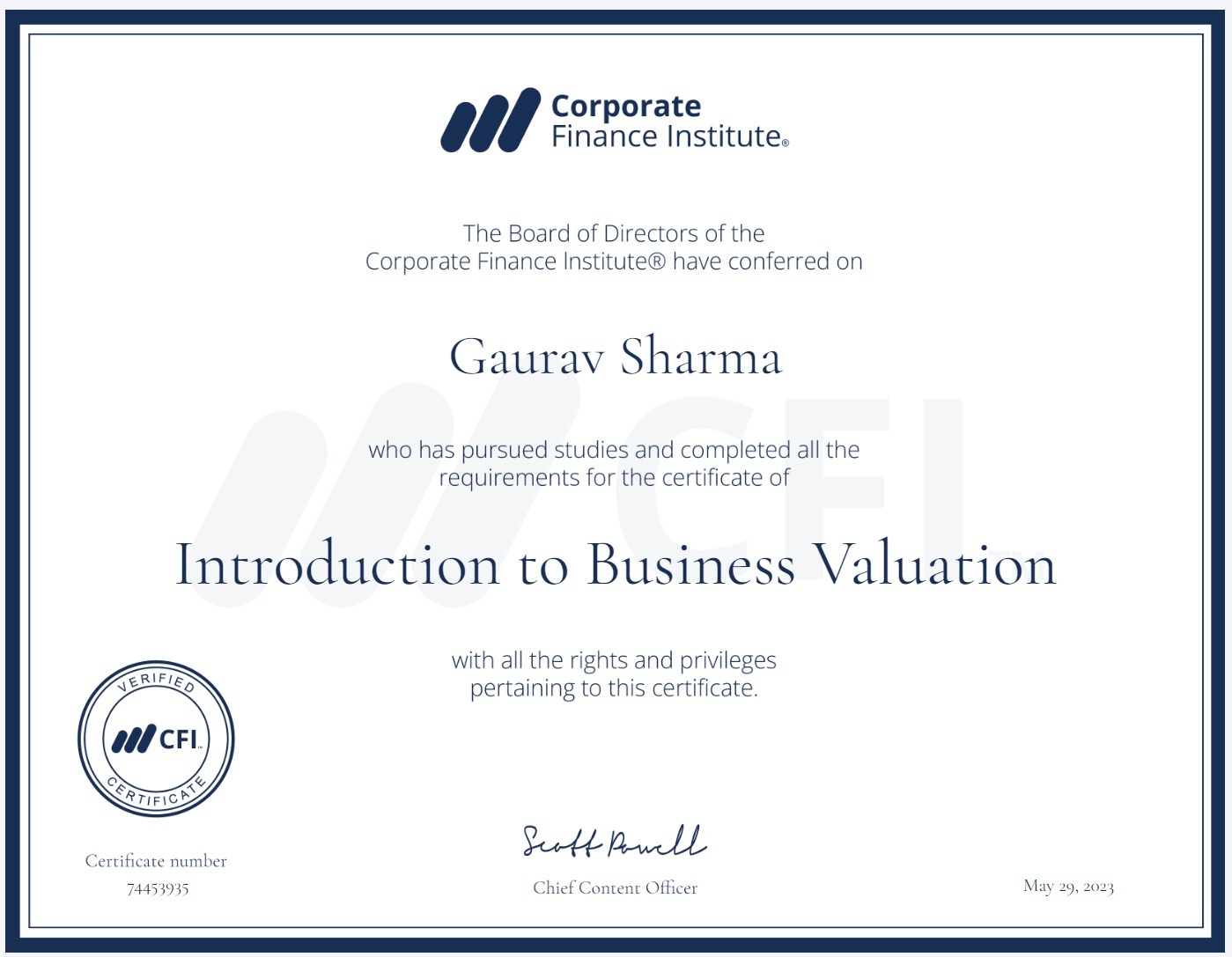 The entire certification program is divided into 3 parts. Firstly, you have the optional prep courses for candidates who are new to finance. You can skip these if you have already completed some finance courses but it's a pretty neat way to learn the basics. This includes courses like accounting fundamentals, banking products, business structure etc.
Next up you have the core courses which form the bulk of the content and where you will spend most of your time. This includes important modules like learning to build financial models, the core concepts of credit, writing credit applications, business and management evaluation, loan security and covenants, credit administration and even practical stuff like documentation that you need to know but no one teaches!
Lastly, you have elective courses that help you tailor the certification to your specific needs. For example, you can focus on equipment finance, retail/ restaurant lending, commercial banking, real estate, or other such industry specialization. There are also several, detailed case studies for you to sink your teeth into.
Career Path & Progression
The most obvious choice for certified CBCA's is obviously credit analysis. But this also comes in dozens of flavours. There are credit analysts at investment banks, corporate and commercial banks, credit analysts that look at real estate, credit card portfolios, small businesses and billion dollar cross-border transactions.

And all that is just on the finance side. Companies in other industries hire credit analysts too to determine their own exposure to their partners like vendors, distributors, suppliers or to assess the credit risk of certain transactions. I often get carried away when talking about these things because I genuinely found them very fascinating during my time in core banking. Eventually, you have to decide if this is your calling, but finance does have something for everybody.
CBCA Salaries
The salaries for CBCA certification holders is based on the role you are applying for. As highlighted in the previous section, there are dozens of career paths for you to choose from. Credit roles at investment banks will pay more than credit roles for retail positions, for example. It also depends on the size of the transactions that you are expected to handle. More qualified candidates are usually assigned riskier or larger deals and get paid more as well.
As per CFI, their average certification holder makes about $121,000 per year. I can say from personal experience that credit analysts are pretty well paid at banks. In fact, they are one of the highest paid professionals that are not revenue generators.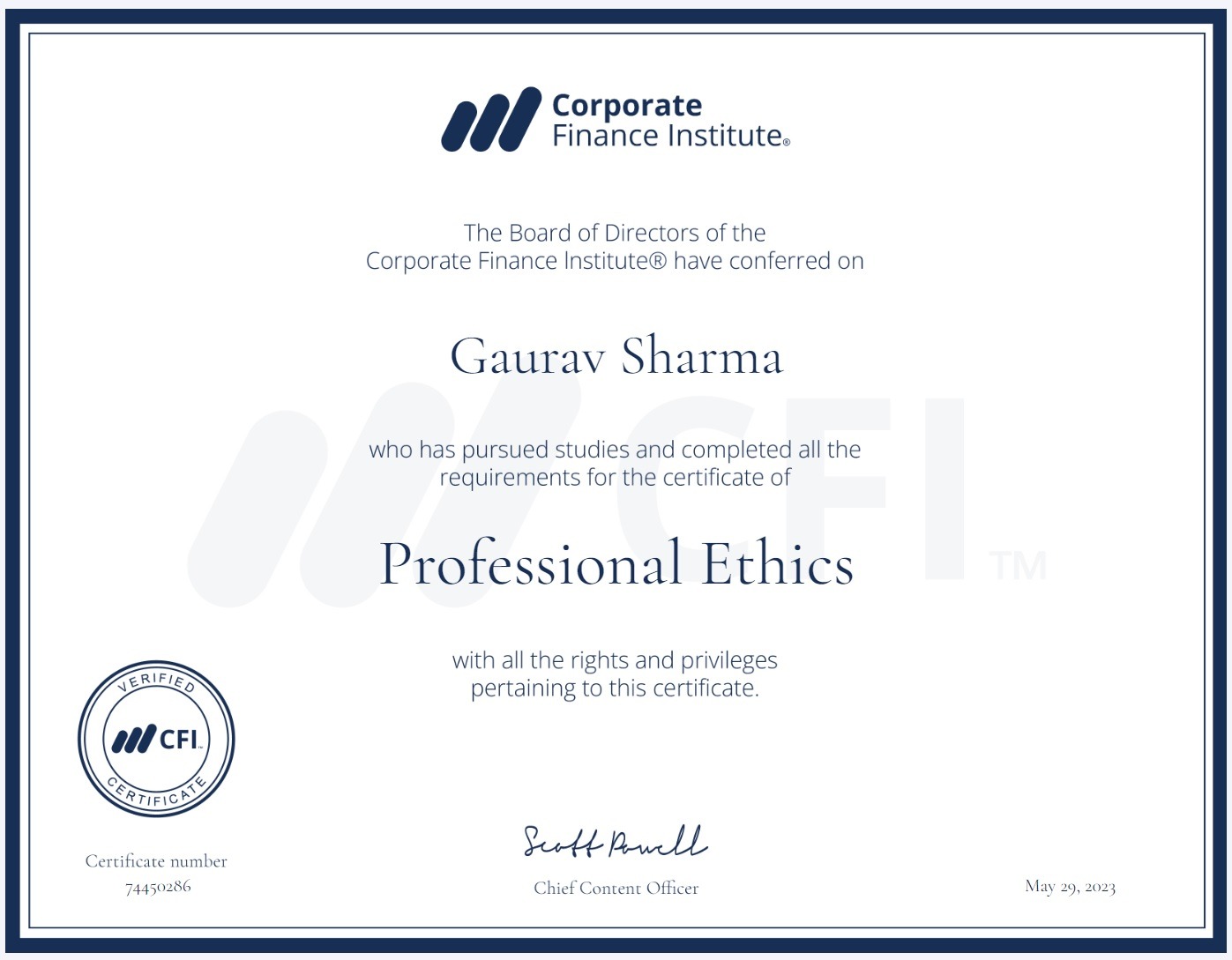 Brand recognition and CV value
Learning is important but eventually you want any course or certification to help you get that dream job or role. To be honest, there are not a lot of well-known credit specific qualifications out there. CFA is market focused and risk certifications like the FRM are also more focused on the market risk side. That makes CBCA my top recommendation for credit risk.
If you are interested in credit risk in any capacity, you should take this. The time and cost investment is miniscule and it will go a long way in showcasing your interest in credit risk to any prospective employer. That is a big plus.
Conclusion
CBCA is a worthy certification for would-be credit analysts. It comes jam packed with quality content like most other CFI certifications and can be tailored to your specific needs using elective and prep courses. Its fully online and you can take the exam anytime which is another major positive. All things considered, the CBCA really is the best certification for credit analysis and I highly recommend it to not just credit analysts but also to other professionals who deal with credit risk tangentially.
CBCA Discount
Use the following link and code to get 10% off:
Related Articles