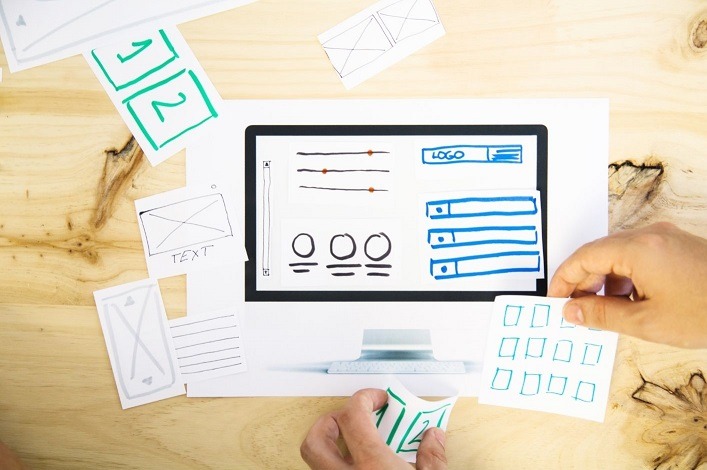 Good user interface design is a critical component of creating a successful app, tool or website. No matter how technically brilliants the app is, if it has to eventually be used by humans, it must be built with human design language in mind. This is not just simply a matter of putting together some images and buttons, but rather creating a seamless flow that guides the user without him ever feeling lost or overwhelmed.
UI/ UX is a multi-disciplinary function though. It requires a lot of research and feedback analysis which may even require big data expertise. it also creative a creative approach to problem solving and a flair for making things look nice and pretty. Lastly, it also demands the technical ability to work around information systems, data structure of apps and websites and other such considerations.
That is a lot to unpack and given the criticality of UX, it cannot be ignored. These courses have been selected based on their ability to give you a complete package of all the skills you need to make excellent User interfaces. Some lean heavily towards research while other rely more on deign but they all cover every aspect of the entire user design journey. Pick one that bests complete your skills and interests.
Here is a list of my top picks followed by detailed reviews:
---
Why take this course?
This is one of the best UX design courses that gently takes you from your journey form a complete novice to making high quality and effective user interfaces. UX design is as much about understanding psychology as it is about technical competency, and this course does both and it does it well.
The program is divided into several modules that gradually take you through each step of the UX design process. You start off with UX fundamentals and design. This means you understand the needs of the user based on extensive research, how to make human-centred designs, how to empathise with users to understand their though process, using psychology and statistics at the same time!
Once you have a concept drawn up, the next two modules cover making a low fidelity prototype and taking it into a high-fidelity result and launching it. Success in development is all about implementation and this is where you learn to effectively implement all your greatly ideas. It requires successful conversion of ideas, iterative testing, feedback incorporation, experimentation etc.
Lastly, you will have to complete a capstone project to demonstrate your skills and proficiency. Your design must appeal to your intended target audience and create the right branding. This is where it all really comes together, and it gives you the confidence that you are ready to dive into UX design in the real world.
Udacity also provides a lot of value-added services like technical mentor support, a community of fellow students, resume support, LinkedIn profile optimization and so on. Should go a long way in building your personal brand.
Summary
Time to Complete: About 3 months.
Available fully online and on-demand.
An excellent value proposition that provides top tier learning, personal branding and career support.
---
Why take this program?
UI/ UX is as much about art as it is about technical proficiency. Which is why this specialization program from the California Institute of the Arts offers a perfect opportunity to really get into the beauty behind good UI/ UX design. It offers a design-centric approach that is centred around visual communication – something that we do every second of the day without even realising it.
The specialisation starts off with a course on visual elements of the UI/ UX design. This means you will focus on individual elements and components that make up a good interface and use visual exercises to learn to create clear and intuitive designs on a consistent basis. Next, you will move on to design fundamentals that includes a condensed process of ideation, site mapping, creation of paper and digital prototypes and finally building visual elements of a final design. There are practical exercises that you will complete along the way.
The last two courses focus on web design strategy, information architecture, wireframes and prototypes. You will learn to manage large scale projects like developing a comprehensive plan for a complex website, including its information architecture and overall structure. Web typography, mobile-first approach, merging design with programming, web technologies like HTML, CSS, JavaScript etc. are all touched upon here.
lastly, there is capstone project hat you must complete to earn your certification. This hands on project will test all that you have learned and allow you to apply it to real life scenarios. You can use this certificate on your CV or LinkedIn profile to give yourself a career boost.
Summary
Time to Complete: Around 80 hours or a couple of months depending on your pace.
Available fully online and on-demand. Complete at your own pace.
A deign-centric approach to UX/ UI design that is highly recommended for anyone wishing to create appealing apps and websites.
---
Why take this program?
This is more than just a course, it is closer to college degree with a lot of information and learning condensed into a fully online program that you can complete in a few months. As such, it is best suited to those who want to build a career in UX design or other careers where UX design is central. HEC Montreal is home to one of the premium UX design labs in North America and this is a great CV building opportunity as well.
The program is divided into several courses that take you through the UX design journey. You star with the basics and learn the key concepts behind UX design, before moving on to the first main topic – research. Effective research is key to designing a valuable prototype. The next few courses touch on design and prototyping. This is where the meat of the learning lies with focus on innovative design, divergent ideation, creative problem solving, high fidelity prototypes, using latest industry tools and methods etc.
The latter few courses focus on evaluation, data analysis and management. Evaluation involves getting user feedback or even formal lab evaluations. You will also learn to leverage big data to get valuable insights to make empirically based decisions and management is all about collaboration with other stakeholders.
Successfully completing the program will give you a formal completion certificate that is one of the more valuable certifications you can get in UX design.
Summary
Time to Complete: Around 250-300 hours or 5-10 months depending on your weekly commitment.
Available fully online and on-demand. The program is available on edX- an eLearning platform created by Harvard and MIT.
A comprehensive UX design program that has more in common with a college degree than an online course.
---
Why take this program?
A by-the-book specialization on user design that focuses on the initial research to create more successful designs that are scientifically driven. A research based approach to user design is used by almost everyone, but this course teach you how to do it better and increase the effectiveness of your efforts.
The first several modules focus on user experience principles and understanding and evaluation their needs. A systematic approach to user reach is needed and this means the ability to conduct micro-usability tests, prototyping and sketching, understanding key features of human behaviour and their impact on interactive systems, user need assessment, structured interviews and in-situ observations, qualitative research, unique approaches to different user types, effective user tests and so on. As I said, this is really focus on proper research and analysis.
The latter three modules focus on UX design concepting and prototyping, surveys, analytics, online testing and all the subcomponents of these activities. Wireframes, sketches and prototyping need to be iterative and based on flexible feedback loops. Analytics, A-B testing, testing studies, user experience analysis, user surveys etc. all paly a big part in how you go about perfecting your designs.
lastly, you will div into the capstone project which is a multi-stage user experience project that you must complete from scratch. Suing interviews, inspection methods, user testing, ideation, design, prototyping and other skills you must create a completing end product. You will receive a shareable certification on completion that you can use to showcase your core UI/ UX skills to potential recruiters.
Summary
Time to Complete: Around 70 hours or a couple of months depending on your weekly commitment.
Available fully online and on-demand. Complete at your own pace.
An excellent research and science driven approach to UI/ UX design that complements the creative approach perfectly.
Related Articles