Accounting is the language of business and you need to speak this language if you intend to do well in any finance or general business role. Accountants are not only the record keepers of financial and business transactions, they are also responsible for making that data available for decision making, taxation and governance/ control purposes.
With automation, the role of the accountant has become more strategic. Accountants don't just enter numbers into a ledger, they turn that data into meaningful and usable insights. Its' also far more important to ensure accuracy because the penalty for failure can be quite high. With ever increasing regulatory and compliance burden, accountants have to really master the compliance and regulatory aspects of their jobs as well.
What to look for in an Accounting Course?
Does it meet your specific goals? Accounting is a rather expansive filed with professionals like CPAs, CCAs to managerial and tax accountants. You must define your career goals before you go on.
Will it actually help your career? There is no point in an accounting certification from some no-name provider because it will not add any value to your CV. Building your CV and making sure you get shortlisted, is the first and biggest hurdle that you must overcome.
Is it the best quality course out there? There are hundreds of accounting courses other there – I looked. The vast majority of them are not worth your time. I have handpicked the best ones from the top providers and trusted universities.
---
Course Review
This is an ideal starting point for any managers, business owners, entrepreneurs, executives, consultants or other professionals looking to deepen their understanding of accounting in general and managerial accounting more specifically. This is a beginner level course meant for mid to senior level executives without much accounting experience. If you are looking to expand your skill set and incorporate accounting tools into your repertoire of tricks, then this is it.
The course starts off by explaining the basics of financial reporting which includes the usual suspects like income statement (P&L), balance sheet, cash flow statement and other such concepts. Financial statement analysis is covered next along with management accounting concepts.This is pretty much every thing you need to know about accounting from a strategic, business perspective and the course does an excellent job of delivering all this information in a modulated and well paced manner.
The unique aspects of this course are the added modules on measuring and incentivizing profitability. This is clearly a managerial task and highlights the different ways in which team leaders and managers may use accounting principles to better their teams. This is precisely what makes this course suitable for professionals in all industries and functional divisions.
As one of the worlds top universities, LSE is also a great brand to have on your CV or professional profile. This is an excellent personal brand building opportunity by sprucing up accounting credentials and adding more substance to your LinkedIn profile or CV.
Click here and use code GS-AF-BBD15 for a 15% discount on this course!
Summary
| | |
| --- | --- |
| Duration | 8 weeks, 8 hours per week |
| Format | Fully online, on-demand |
| Level | Executive |
---
Course Review
This is one of the best introductions to the world of corporate accounting. That is sort of expected when the course is being delivered by Wharton faculty. The focus is clearly on corporate and business side of accounting which means managers and executives will find this highly useful. The core concepts of accounting itself aren't that complicated so even a high school mathematics level is enough to get started with this, but of course you will benefit more the more business experience you have.
The specialization is dived into various modules with each covering a specific aspect of accounting. You start off with the fundamentals of finance and accounting. This is stuff that Wharton MBA students are taught in pe-term qualifying and consists of concepts like NPV, compound and simple interest, annuities, perpetuities, fixed income valuation, equity analysis, risks and return, investment decision making and so on.
Next, you move on core corporate finance principles like time value of money, risk and return mechanics, cost of capital, interest rates, capital budget valuing various asset classes and business, mortgages,. CDF, NPC, payback and dozens of other such finance concepts that are necessary for running a finance or accounting department. These concepts straddle the line between accounting and finance and are need  for both.
You will also learn more about core accounting principles like how to analyse financial statements, what disclosures are mandatory, how accounting standards need to be met, how managerial incentives affect financial reporting, how to read and analyse the income statement, balance sheet and cash flow statement of any corporation and so on.
The course uses a lot of quizzes, homework assignments and optional Excel spreadsheets to help you get a more real-world understanding of accounting concepts. I highly recommend you make full use of these as it is the best way to gain the confidence necessary to apply these concepts in real life.
Summary
| | |
| --- | --- |
| Duration | Around 40 hours |
| Format | Fully online, on-demand |
| Level | Beginner |
---
Course Review
An excellent course suitable for learners at skill levels. The New York Institute of Finance is a century old institution that specializes in financial education and training and this course reflects that pedigree. The course is expertly delivered by industry veterans and contains a healthy mix of theory and real-world insights.
The first few modules lay the groundwork by exploring basic accounting concepts and how income/ cash flow/ sales/ inventory are measured, how transactions are recorded, and the idea behind accrual accounting etc.
From there, you move on to more detailed accounting concepts like deferred taxes, liabilities and interest, assets and depreciation, equity, free cash flow, investments, pensions accounting, stock options etc. The coverage is quite comprehensive and covers most practical aspects of financial accounting. You will spend dozens of hours on this course learning the finer intricacies of all these topics.
At the end of the course, you have to complete the exam for earning the professional certificate. Use this opportunity to add some solid brand value to your CV and adding a NYIF professional certification to your LinkedIn profile. You are not just learning, but also building a stronger Resume for accounting and related roles.
Summary
Time to Complete: Should take around 30-35 hours depending on your skill level.
Offered fully online and on-demand. Complete at your own pace.
The best accounting certification available online and the one with the most brand value for finance roles.
---
Course Review
This course from SNHU provides you with the necessary skills for business, accounting and data analysis with financial statements. What makes it unique is its data focus which makes it a hybrid between an accounting data science course and using one to augment the other. Its a great combination that works well and goes a long way in helping you gather insights to help your company achieve its business goals using the power of finance and data.
The entire course may be divided into two equal halves. The first half is all about accounting fundamentals. You will learn all there is to know about accounting like recording and presenting financial information, creating various financial statements, analysing financial data for decision making, explaining these insights to stakeholders, using valuation methods for inventory and businesses, determine assets and liabilities by looking at debt, equity and short and long term liabilities etc.
The second half of the course focuses on critical business skills needed to make the best of this information. Its essentially business analytics from an accounting perspective. You will learn to identify business problems and then apply industry standards and frameworks to solve those problems. You will use the information from financial statements and accounting reports to create data visualization tools and hypothesis testing to solve complex business problems. The two halves are essentially a one-two punch to knock out most business problems. Its a combination that I think works very well.
Summary
| | |
| --- | --- |
| Duration | Around 8 months with 8-10 hours a week |
| Format | Fully online, on-demand |
| Level | Executive |
---
Course Review
This is a a hands-on accounting course that covers the basics and teaches you the basics like recording transactions in the journal and posting it in the ledger, how to prepare financials statements, prepare trial balancing and so on. The course is practical in nature with a focus on real world usage instead of accounting theory so I would recommend this for fresh accounting hires only.
The specialization is made up of various modules. The first module covers the basics of financial accounting, helping you identify the tools, users and basic activities of financial accounting. You will learn about the accounting equation, the various financial statements, how to record transactions, how debits and credits are recorded and other basic stuff.
The next module is about recording in journals and posting transactions in ledgers. This might not be the most exciting topic but it is the bread and butter of basic accounting and boogieing and you will learn how to do this as per relevant rules. Concepts like accrual accounting, cash accounting etc. are explored from a real world perspective.
The last module is about adjusting and closing entries and preparing various financial statements based on that. This includes income statement, balance sheet, retained earning statement and other required documents.
Summary
| | |
| --- | --- |
| Duration | About 36 hours |
| Format | Fully online, on-demand |
| Level | Beginner |
---
Course Review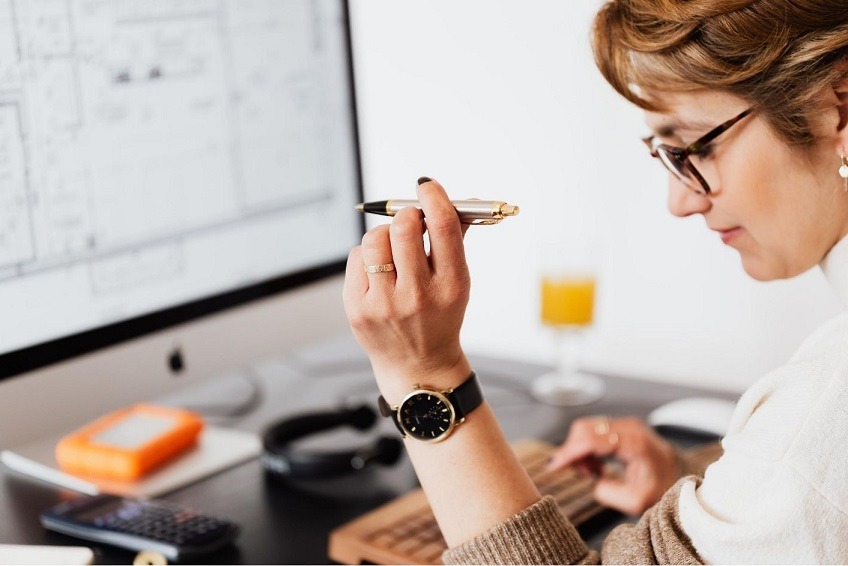 This is more than a course – it's a comprehensive instructor-led MicroMasters program offered by Indiana University to teach you accounting in all its glory. This is a comprehensive course and it will require you to commit around 9 months to learning and mastering this topic.
The course is divided into three main topics each of which will take you about 3 months. The first is financial reporting where you'll learn how to measure, record and report important business transactions, how to prepare and analyse financial statements like the balance sheet and income statement, and an understanding of accounting laws.
the second topic is managerial accounting and corporate control Here the focus is more understanding internal measurement system, basic terminology of managerial accounting, how to analyse information to make decisions, analysing costs and budgets, applying economic models and so on.
The last topic is taxes and decision making. Getting taxes right is quite important and here you explore the finance tools used by business and even individual to maximize after-tax wealth and earning, federal income tax laws and other accounting standards.
Completing all of these will earn you a MicroMasters Program Certificate and this will undoubtedly go a long way towards achieving your career goals in any accounting or related profession.
Summary
Time to Complete: Instructor led course with specific dates and deadlines. Will take you around 9 months.
Offered fully online via edX – a prestigious eLearning platform.
Recommended for dedicated accounting professionals and finance managers, including those involved in taxation and managerial accounting.
---
Course Review
This accounting course from the University of Illinois is designed more for business owners, managers, bankers and other personal who have to heavily rely on account for decision making and achieving business goals. At the end of this sizeable offering, you should be able to create, interpret, analyse financial statements and the role accounting plays in the process. On successful completion, you get a shareable certificate.
This entire accounting specialisation is conveniently divided into a number of courses that take you through each aspect. The first one is company position. The aim here is to understand where the company is at via a thorough analysis of its balance sheet. This will include understanding all the components of the balance sheet, recognizing all the items that are typically found there, and even interpreting real world balance sheets.
The next area of focus is company performance. This is a more advanced topics as you try to ascertain the performance of the company by looking at its financials statements.
You then move on to accounting for business decision making. Business decisions are only as good as the data used to make them and that is where accounting comes in. You not only look at operational decision making but even strategic ones and applying controls. What accounting information is useful for decisions making, how to go about collating it, how to measure and evaluate decisions and so on.
The whole thing is capped off by a capstone project. You are essentially required to use all that you have learned in the context of a realistic small business. You must look at tits daily operations from an accounting perspective, compile all the relevant information and figure out how to communicate it to decision makers.
Summary
Time to Complete: Should take around 80-100 hours depending on your skill level.
Offered fully online and on-demand via Coursera's excellent eLearning platform.
Recommended for managers, entrepreneurs, finance managers, bankers and other decision makers who use accounting data.
---
Related Articles