FinTech is here to stay and everyone from banks to technology giants to governments is taking notice. Career opportunities in FinTech and related fields are ballooning, led by cyber security, payments, RegTech, robo-advisory, blockchain and so on. You can read more about the hottest fields in FinTech here and have a look at the best FinTech courses in this other article.
This is the list of the best books on FinTech and the digital transformation of the banking and financial services industry.
---
This is probably the most insightful book on the future of banking. As someone with over a decade of banking experience myself, I was just amazed with the quality of this work and how King's predictions seem to be spot on.
This book hits the nail on the head when it comes to some of the innovations that banks and tech players are working on currently for the future of finance. A great and insightful read.
---
Small Businesses are the lifeblood of any economy and contribute enormously by providing local and stable jobs. However, due to their small size, small finance departments and relatively weaker balance sheets, they are often left out of the mainstream credit systems.
This book chronicles the journey of financial innovation from the perspective of these small businesses. FinTech has enabled paperless and cheap approval/ disbursal of financial products and that has benefited these small businesses more than anyone else. These are the innovations that we need and there is certainly a lot more to come!
---
This is the book to get for entrepreneurs. It has interviews from 75 FinTech entrepreneurs who talk about their journeys, challenges, mistakes etc. These entrepreneurs have together raised over $10 billion and you get to peek inside their heads.
The fields covered include everything from banking and wealth management to insurance, payments and cryptocurrencies. If you are a FinTech entrepreneur, there is not better resource out there to get access to such a treasure trove of insights from right in the trenches!
---
This is the second book in the list by Brett King and its another well-deserved title. The book is in the format of interviews with experts in FinTech from around the world, so it offers a variety of different perspectives on the subject.
It covers interesting subjects like the neo-banks, peer to peer lending, social media's impact, on finance, recent trend sin consumer behaviour, financial inclusion etc. A well written book with useful information. What's not to like?
---
If you intend to start a career in a filed related to blockchain or cryptocurrencies, this book should be your first step. It provides a neutral perspective about blockchain tech and its place in the broader financial services industry and society as a whole.
The book would also prove quite helpful for those trying to understand just how exactly does blockchain and cryptocurrencies work in the real world. I have written several articles on the subject but its not an easy thing to explain, which is why I appreciate what the authors have done with this one.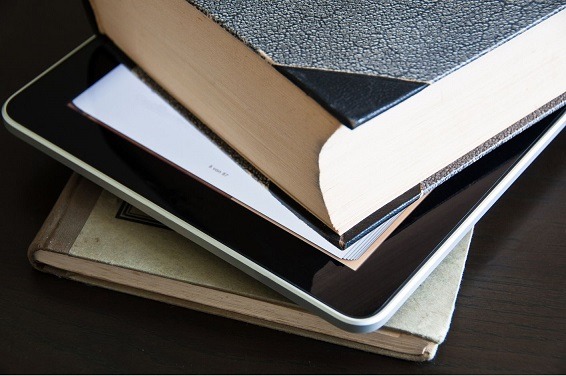 ---
This is another title that is not exclusively focused on the front-end aspects of FinTech. This instead is targeted at those who already have some programming experience and want to understand the actual technical aspects that go into implement machine learning for finance.
I cannot recommend this book enough to those on the development side of things, but it may be hard to digest if you are not a techie. Despite having a computer science background, I had to go-slow during some parts. But it was still worth the effort for all the goodness it provides!
---
Don't be fooled by the absence of the word "FinTech" in the title. Banks are trying very hard to replicate the success of platforms like Google's Play Store, Apple's App Store etc. These platforms allow companies to benefit from the innovation of others that release products on their platform.
This is the platform economy and it is something that banks are pouring hundreds of millions of dollars into each year.  This is an introductory look at how those platform operate and helpful for those who need that insight.
---
If you have any amount of experience in the financial services industry, you would probably agree that navigating the regulatory landscape is perhaps the hardest and most tedious thing to do. That has certainly been my experience. So when any opportunity comes along to simplify that process, I take it.
This is probably the best resource out there currently for doing exactly that.
---
As the name suggests, this book is mostly focused on the WealthTech sector and how robo-advisors, direct-to-client applications, blockchain based systems and other low-cost threats are impacting the wealth management industry.
The book is crowdsourced which means that experts in their respective fields have contributed articles based on their areas of expertise. A good read for those in the private banking/ wealth management sector.
---
Related Articles