Technical Analysis is all about using mathematics, statistics and other quantitative methods to see patterns in stock price, volume and other data. It is by no means an easy discipline to master, but with the right strategy, it can be a game changer when it comes to picking the right stocks at the right time. Which is why some of the largest funds and investment firms use technical analysis to make their investment decisions.
It can be a bit tricky for new investors to correctly apply technical analysis as part of their investment strategy and that often leads to sub optimal results. For technical analysis to yield meaningful results, you have to do it right. I have picked a list of courses that should help you learn technical analysis whether its for trading on your own personal account or just to brush up your skills if you intend to apply to a technical analysis role at an investment firm.
---
The New York Institute of Finance has been training bankers, traders and even financial regulators for almost a century now. It was founded by the New York Stock Exchange in 1922 and thousands of finance professionals have been trained by them in those decades. Today, NYIF is one of the leading names when it comes to financial education, especially when it comes to trading.
This particular course focuses on the fundamentals of technical analysis. You will learn how to use chart patterns for security analysis, the different types of chart types and how to construct and interpret them, concepts like gaps, support, resistance, various patterns, technical indicators like RoC, MACD, stochastic, moving averages, Bloomberg indicators, sentiment, breadth, relative strength, Dow theory, Elliott wave theory, Fibonacci sequence etc. There is a lot of very detailed information in there and some of these concepts can be very complex. But to their credit, the instructors manage to explain these crucial concepts and theories in a way that is engaging and approachable.
This course is meant for professional traders or individual traders who are serious about technical analysis. While it is beginner friendly, the information it provides is meant to satisfy even the most demanding traders.
Summary
Time to Complete: Around 15 hours.
Available fully online and on-demand. Complete it on your own schedule.
---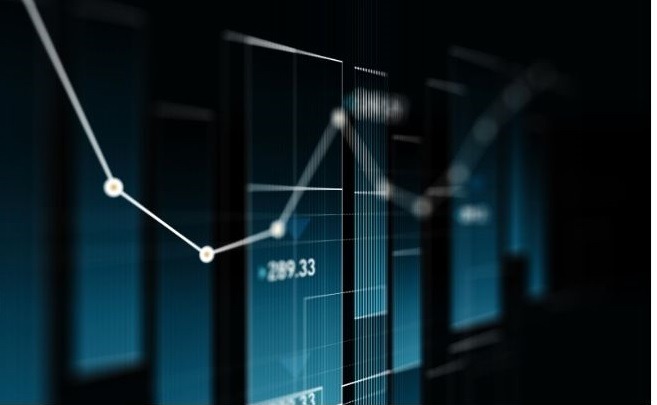 If you are looking for a compact, easy-to-digest and superbly explained beginner friendly course on technical analysis, then this is it. This course covers the all the basics you need to learn without bogging you down with a lot of complex mathematics. To be fair, technical analysis is all math so you should definitely expect a fair bit of it, but this course is more focused towards the technical side of things. The instructor wants you to start trading stocks using technical analysis instead of just studying it form a distance.
You start off with some basic core concepts like how to look at a chart, price bars, candlestick analysis, trading gaps, etc. You then move on to more advanced topics covering chart pattern recognition, moving averages, momentum, volatility, etc. There are plenty of practical examples to really help cement the concept and fun little tidbits and insights liberally strewn around. Some of the later topics do get complicated but if you want to learn technical analysis, you have to put in the work. However, the lessons themselves do not become too long or droning. They are still divided into bite-sized chunks for quick reference, and you can take things at your own pace.
One thing I appreciate about this course is that the author's attitude and approach is towards the practical side of things. You are continuously encouraged to formulate your own trading strategy and philosophy. To really explore just what kind of a trader you want to be.  This is the right approach in my opinion as it helps oyu build confidence which is a key attribute of a successful trader.
Summary
Time to Complete: The course has around 12-13 hours of videos and should take about 15 hours to complete overall.
Available fully online and on-demand. Complete it at your own pace.
---
Technical analysis is all about the math. And if you have ready to take that deep dive into the wonderful and

mesmerizing world of quantitative finance, then this is the course for you! There are few courses that go as deep into the subject as this one here and touch on topics that will have you scratching your head for a while (as it should be). But the reward for all your effort will be equally satisfying as you crack the deepest mysteries of the equity markets using your newly acquired quantitative toolbox.
You'll spend a good amount of time understanding algorithmic trading and learning how to develop the system for that purpose. Whether that is entry or exit rules or monitoring performance or determining trading frequency or what to trade in the first place. These are practical concerns, and they are addressed eloquently. Next up is position sizing which is a complex topic in itself followed by implementing a system driven approach to technical analysis.
I recommend this for users who already know a little bit and want to broaden their horizons. This is not a beginners course but it should serve you really well after you have completed one of the other courses on this list and want to reach the next level of proficiency and expertise.
Summary
Time to Complete: Around 10 hours assuming you know the basics.
Available fully online and on-demand. Complete it at your own pace.
Related Articles