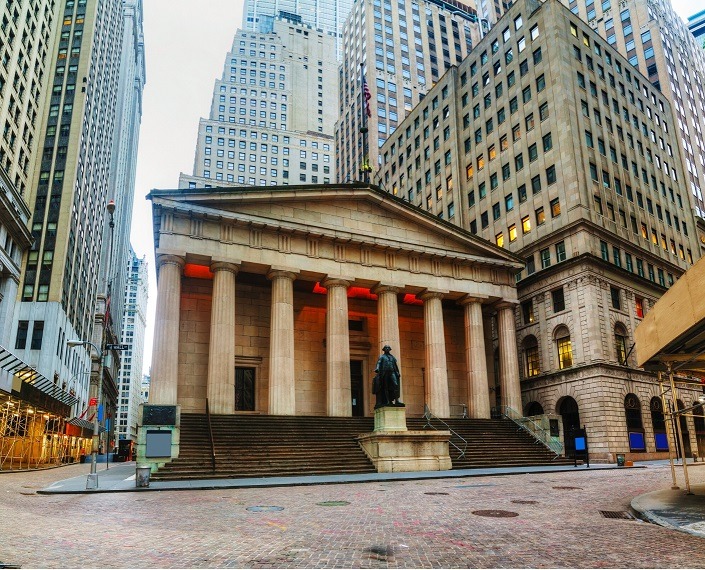 The reason companies spend billions on branding each year is because it makes the buyer more confident about purchasing their product. The product has to be good, obviously, but it also has to stand out.
Hundreds of candidates apply for each Investment Banking role each year. In this sea of investment banking hopefuls, you need something to stand out. Something that makes your CV pop. Something that shows you are committed to this career. That you know what it takes.
Research suggests that recruiters spend on average just 7 seconds to glance at your CV and that is all the time you have to make an impression. You can do this in three ways:
Stand-out academics
Relevant work experience and internships
Career-specific Professional Certifications
Ideally, you will need some combination of the three. The career-specific guides cover other things in greater detail, so here we focus on #3. The most relevant and brand enhancing courses and certifications for would-be Investment Bankers!
Courses for Analysts and Interns
Advanced professional certifications like the CFA, CAIA, FRM etc. take several years to complete and also require relevant work experience. So it's not something that finance aspirants can fully benefit from when they are just starting out.
This section lists courses that you can complete right away and these will help you get your foot in the door as a beginner. They are also helpful if you are moving laterally into banking/ finance from any other field.
---
Why take this course?
This is a self-paced, fully online program offered by the New York Institute of Finance that offers the most comprehensive look at Investment Banking for interns, analysts and associates alike.
The course covers all relevant topics ranging form modeling and analysis to derivatives, valuations, structuring and deal making. Which makes this well suited for professionals looking to get into M&A, capital markets, fund management, coverage, valuation, research and other related fields.
You receive a formal certificate from NYIF upon completion. NYIF has been providing financial education to bankers for almost a century. So this certification will have an impact on your CV and LinkedIn profile.
The next best thing to having real on the job deal experience. Having relevant work experience for finance roles is a chicken and egg problem. Courses like this one that utilize detailed case studies and real world scenarios are your best shot at solving that dilemma.
Highlights:
Time to Complete: Should take around 70 hours.
Offered fully online and on-demand. Complete at your own pace.
Ideal for analysts, associates and interns.
This course is my top recommendation for would-be Investment Bankers.
---
Why take this course?
Columbia University is a great brand to have on your Resume. This is the same course that is taught in the first year for Columbia's core MBA program so you know you are learning what the pros are learning. I wish we had online learning opportunities like this back in our day!
The course itself is of excellent quality but it is better suited as an introduction to corporate finance for beginners or non-finance professionals. As mentioned earlier, this is MBA year 1 finance.
The introduction focuses on basic corp fin concepts like time value of money, capital budgeting, NPC and IRR etc. Then you get a good look at how bonds, stocks and companies are valued using free cash flows, ratios and multiples. Lastly, there is a section on risk, return, cost of capital and a case study. This course covers the basics but it does that really well.
Highlights:
Time to Complete: Around 35-40 hours.
Offered fully online and on-demand on edX – a trusted eLearning platform.
The best introductory course for corporate finance. It is not focused on IB, but corporate finance in general.
---
Why take this course?
You can't sell something unless you know what it's worth. In investment banking, pricing and valuing assets is the name of the game. M&A bankers try to price business divisions or entire corporations, capital market bankers try to figure out how to price equities or bonds which also involves figuring out the value of a business. Eventually, it all boils down to corporate valuations and this is the best course to teach you that.
You can tell this course was made for investment bankers as there are specific sections on equities, fixed income, derivatives, corporate credit analysis, business valuations, financial statement analysis, and even M&A considerations like financing acquisitions, managing their risk and even post-merger integration.
The course itself is of high quality and is delivered by industry experts. You get a professional certificate from NYIF on completion which you should use for min-maxing your CV for investment banking roles.
Highlights:
Time to Complete: Around 45 hours.
Offered fully online and on-demand. Complete at your own pace.
An intermediate level course for aspiring investment bankers.
---
Why take this course?
This course, also offered by the New York Institute of Finance, focuses more on capital markets (debt and equity). This certification is better suited for DCM/ ECM professionals as well those in trading or research roles related to debt, equity and their derivatives
Most finance courses go broad which means you spend a lot of time learning things that might not be relevant to you. By being laser focused on just capital markets, this course offers unsurpassed value to those who are also laser focused on capital market career options form the get-go.
I couldn't find any other course that covers all relevant capital market topics with this much detail and with such quality. This is not just another generic finance course. This is what DCM/ ECM guys should be studying.
Highlights:
Time to Complete: Around 35 hours.
Offered fully online and on-demand. Complete at your own pace.
The best course for capital markets. If you are interested in DCM, ECM, debt markets & derivatives etc., it doesn't get any better than this.
This course is my top recommendation for Capital Market careers.
---
Advanced Professional Certifications
These are advanced professional certifications requiring a bigger commitment but they also offer you more value. These can be taken by analysts, interns, associates and even more senior professionals who are desirous of transitioning into investment banking.
Why take this certification?
As the name suggests, this certification offered by the New York Institute of Finance has been custom-built for Investment Bankers. If you just know in your heart that it is core Investment Banking that you are interested in, then this should be your pick. You will find none better.
It covers all the bases from financial and management accounting to credit risk, forecasting, deal documentation and structuring, a week long M&A course, advanced excel training, valuation, financial modeling and everything in between. All that you need to know as an IB analyst/ associate or even as a mid-level professional looking to make a career transition, is in here.
This is more of an advanced course and you should know that before going forward. If you are willing to commit to it, this certification will get you desk-ready.
Highlights:
Time to Complete: Around 25 work-days.
Available fully online in a virtual classroom format or on-site. Classes are scheduled beforehand.
The most reputable IB focused certification on the market.
---
Why take the CFA?
The CFA is most relevant for markets-related role. Things like trading, selling securities, portfolio/ asset/ wealth management, equity/ fixed income/ market research and things of that nature.
However, the CFA has built such a reputation that it can add value for non-market-related roles as well. Which is why it finds a spot on this list.
The trick with the CFA is to start early so that you have already cleared a level or two before recruitment season. The CFA certification takes quite a while to earn, mostly because of the work experience requirements which means it is more of a mid-level career booster for most.
Highlights:
Time to Complete: Several years, also requires relevant work experience.
Global recognition in the securities community.
---
Why take the FRM?
Risk Management has gained importance since the last crisis and continuities do to so as capital protection is now more important to stakeholders than capital appreciation.
FRM is the gold standard for Risk Management courses and you can learn more about it in the linked articles here and here. Take the FRM if you interested in middle-office roles in Investment Banking like risk management.
The best part about it is perhaps the versatility. Everyone from hedge fund managers to wealth managers to asset managers to M&A bankers to corporate bankers require financial risk management.
FRM is a bit more quant-heavy than the CFA and you should know that before going in. But if you are interested in Risk management, you should already be ready for that.
Highlights:
Time to Complete: Several years, also requires relevant work experience.
Ideal for roles that require Risk Management which is pretty much most of the banking industry.
---