4
trillion US dollars. That is the annual M&A deal volume as estimated by PwC. That is a big, juicy pie and investment banks and M&A consultants are tripper over themselves to get a slice of that pie. M&A continues to be one of the most rewarding careers within investment banking but it also one of the hardest to break into. A lot of very smart people are vying for a small number of opportunities and you need every edge you can get.
Mergers & Acquisitions are elemental constituents of any corporate growth strategy. From international conglomerates to small businesses, mergers drive growth, produce synergy and create additional value out of thin air. But these M&A transactions can be very costly and tricky to get right. Which is companies pay millions of dollars to investment bankers to help advise on such transitions. M&A specialists perform activities ranging from due diligence and valuation to documentation and negotiations. You need to master these diverse set of skills in order to succeed as an M&A specialist and these courses and  certifications ahve been hand picked to help you do just that.
What to look for in an M&A Course/ Certification?
Unmatched Brand Value for CV Building – Given the high stakes involved, M&A teams are very hard to break into. Even when compared with other Investment Banking roles like Capital Markets, Lev Fin etc. Which is why you need an edge just to get a CV shortlist. Academics are #1 here, but certifications do help.
M&A Focus – None of the general courses focus on M&A specifics. I have taken several of the most well known certifications and they focus on markets or risk or corporate finance in general. These are the courses that focus on M&A. This topic is distinct enough to be taught on it's own.
Prepares you for the Selection Process – Academic theory is all well and good, but you need practical knowledge that will help you clear the highly competitive selection process and interviews for M&A roles. M&A is probably one of the hardest IB roles to break into, and you need all the help you can get.
---
Who should take this?
This is the Best M&A certification out there, purpose-built for M&A and with excellent personal branding opportunities.
Why take this certification?
This is the best overall M&A package available anywhere. The New York Institute of Finance is a well-respected name with a long and storied lineage of training professionals in the financial services industry. This certificate will add a tonne of value to your CV. And with the obscene amount of competition for these roles, you need every little bit of advantage that you can get.
Given the M&A focus, expect to learn about M&A rationale and decision making, sourcing and pitching deals, pricing transactions, valuations, projections, legal aspects, documentation, taxation, structuring, implementation and dozens of such topics. This is as good as you get and you won't find a more comprehensive course on M&A anywhere. I looked.
The course is perfect for analysts, associates or interns looking to break into M&A. Whether you want to prepare for the selection process or impress the MD during you're your internship/ rotation, this is the course you need.
They have designed this course with a laser focus on M&A, so you won't have to worry about wasting time on unrelated fluff either. This laser focus is what you need to succeed in ac competitive field like M&A. There are plenty of other generic finance courses out there, but if you have deciding on M&A, then this is it.
Summary
| | |
| --- | --- |
| Duration | 40 hours |
| Format | Fully online, on-demand |
| Price | Check Now |
---
Who is it for?
A highly versatile certification suitable for all investment banking and finance roles. May be customized for M&A by selecting the right electives.
Why take the FMVA?
The FMVA certification, in my opinion, is like the Lego of the finance world. There are so many electives you can choose from and you can customize it for almost any role within Investment Banking. Want M&A? Sure, there's a module for that. Debt markets? Of course. LBO, Real Estate, even Start-Up modeling is available as an optional elective. Use all the tools they give you to make the right certification for you.
This versatility is essential in today's world as deal flows and transactions are becoming less standardized with increasing volatility and disruption. Gone are the days where you could specialize in one vertical and expect to spend the next 5 decades there. Now you ahve to be agile and the FMVA has been built with that agility in mind and with 850K leaners having signed up with CFI already, it seems to be working.
The CV value of the certification also does help. Its an up and coming certification which is rapidly gaining recognition around the world. The Corporate Finance Institute is well known in the finance community and the FMVA is their flagship certification. So you would be adding significant brand value to your CV and LinkedIn profile with this certification. Of course your academics still matter the most, but such certifications are your best at getting that extra boost in a  highly saturated job market.
Summary
| | |
| --- | --- |
| Duration | 120-200  hours |
| Format | Fully online, on-demand |
| Price | Check Now |
Click here and use code MYFMVA10 for 10% off
---
Why take this certification?
This is more than a course, it is a full-commitment certification designed specifically for investment banking roles. If you want something more to fortify your CV as well as your understanding of what being an investment banker is all about, this is it.
The New York Institute of Finance has custom built this for investment bankers based on almost a century of experience training bankers. This is more than just an academic course – it is designed and delivered form an industry perspective to get you ready on desk ready.
There is an entire week dedicated to M&A but other topics to get you ready for investment banking are also covered. Starting form financial accounting an credit risk to corporate finance, valuations, financial modeling and everything in between.
I would recommend this certification to anyone who is serious about a career in investment banking and willing to commit to it. M&A is by no means an easy field to break into and you need every edge you can get.
Summary
| | |
| --- | --- |
| Duration | 25 days |
| Format | Fully online virtual classroom |
| Price | Check Now |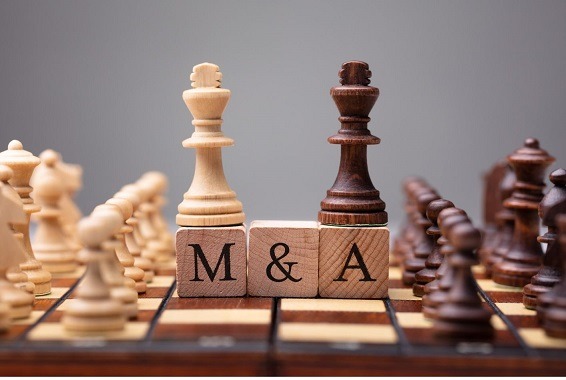 ---
Why take this course?
Another short course better suited for a general audience – finance, economics and business students, corporate executives and corporate finance professionals, general management, CXOs and so on. That does imply its an easy course though. Going for the honors certificate that they offer can prove rather interesting even for investment bankers.
The course covers all topics like NPV, Discounted Cash Flow modeling, real options, game theory etc. In addition to these basics, it touches upon some interesting topics like like how do value a leveraged buyout, how to value a high-tech venture with negative cash flows, how to incorporate rival bidders int he analysis and so on. Its an interesting, strategic take on things.
I highly recommend taking the honors certificate for some additional learning and extra brand value. They have managed to keep things interesting with a unique angle to some common M&A problems and everyone from IB hopefuls to experienced bankers and even senior managers should find something useful here.
Summary
| | |
| --- | --- |
| Duration | 16 hours |
| Format | Fully online, on-demand |
| Price | Check Now |
---
5. Mergers and Acquisitions from Stanford Executive Education
Why take this course?
This is an executive level course which means it is better suited to mid-level professionals looking to upgrade their M&A knowledge base. In that capacity though, this course excels.
A number of case studies, lectures from experience bankers and discussions with other senior M&A professionals (in various capacities) make this is a rather interesting option. You tackle real world issues like negotiations, deal designing, pricing, taxation, structuring, Financing etc.
The course does not teach basic M&A and for that you need to look at the top course recommended in this list. But if feel the profile of a mid-career executive with some M&A experience already and looking to punch above your weight, take this course.
Summary
Time to Complete: One week.
Course availability: In-person at Stanford.
---
Why take this course?
This is a short and sweet course to give beginners a basic understanding of M&A. The course is best suited for finance students who need a crash course in M&A or looking at an entry level role (internship/ analyst). For a broader and more comprehensive look at M&A, definitely check the top course on this list. This is an excellent course for beginners though.
The course covers topics M&A financing, LBOs, valuation, strategies, legal, regulatory and tax aspects, stakeholder management, and the entire M&A deal process. Almost every relevant topic is covered in some detail here and should give you enough of and ideas to do well in interviews and tests.
Best suited for students or your professionals who are interviewing or preparing for an M&A role. It gives you a solid foundational understating of all aspects of M&A and you definitely are better off having this knowledge before you walk into an interview.
Summary
Time to Complete: Around 20 hours.
Available fully online and on-demand via Coursera – a trusted eLearning platform.
---