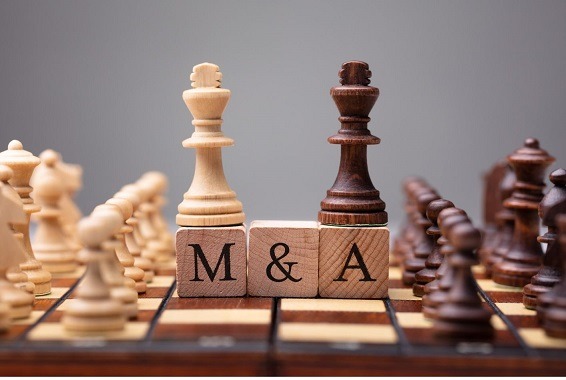 Mergers & Acquisitions are  inseparable components of corporate growth strategy. From SMEs to international conglomerates, mergers  drive growth, produce synergy and create additional value out of thin air.
But these M&A transactions can be very costly and tricky to get right. Which is companies pay millions of dollars to investment bankers to help advise on such transitions. Bankers perform activities ranging from due diligence and valuation to documentation and negotiations.
Given the high stakes involved, M&A teams are very hard to break into. Even when compared with other Investment Banking roles like Capital Markets, Lev Fin etc. Which is why you need an edge to get in.
These are the best courses and certifications to break into M&A.
Why take this course?
This is the best overall M&A package available anywhere. The New York Institute of Finance is a well-respected name with a long lineage of training in the financial services industry. This certificate will add a tonne of value to your CV.
Given the M&A focus, expect to learn about M&A rationale and decision making, sourcing and pitching deals, pricing transactions, valuations, projections, legal aspects, documentation, taxation, structuring, implementation and dozens of such topics. This is as good as you get and you won't find a more comprehensive course on M&A anywhere. I looked.
The course is perfect for analysts, associates or interns looking to break into M&A. Whether you want to prepare for the selection process or impress the MD during you're your internship/ rotation, this is the course you need.
They have designed this course with a laser focus on M&A, so you won't have to worry about wasting time on unrelated fluff either.
Highlights:
Time to Complete: Around 40 hours.
Available fully online and on-demand.
The best overall course for M&A by a long shot.
---
Why take this course?
This is an executive level course which means it is better suited to mid-level professionals looking to upgrade their M&A knowledge base. In that capacity though, this course excels.
A number of case studies, lectures from experience bankers and discussions with other senior M&A professionals (in various capacities) make this is a rather interesting option. You tackle real world issues like negotiations, deal designing, pricing, taxation, structuring, Financing etc.
The course does not teach basic M&A and for that you need to look at the top course recommended in this list. But if feel the profile of a mid-career executive with some M&A experience already and looking to punch above your weight, take this course.
Highlights:
Time to Complete: One week.
Course availability: In-person at Stanford.
---
Why take this course?
This is a short and sweet course do give beginners a basic understanding of M&A. The course is best suited for finance students who need a crash course in M&A or looking at an entry level role (internship/ analyst). For a broader and more comprehensive look at M&A, definitely check the top course in this list.
The course covers topics M&A financing, LBOs, valuation, strategies, legal, regulatory and tax aspects, stakeholder management, and the entire M&A deal process. It is a great primer for outsiders to figure out what it's like before diving deeper.
Highlights:
Time to Complete: Around 26 hours.
Available fully online and on-demand.
---