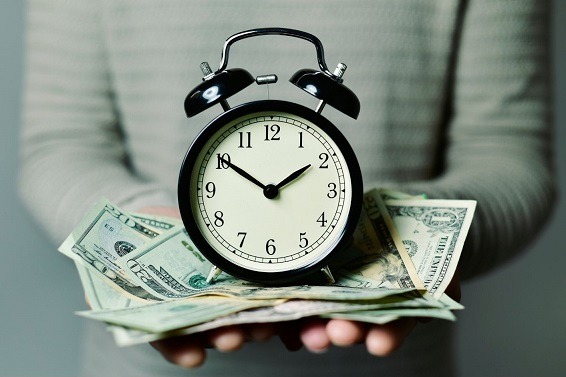 Portfolio Management is a science and it is an art form. There is a lot of economic theory that goes into managing a portfolio of assets and no portfolio manager can succeed without this statistical, econometric and financial knowledge. However, in addition to the math, there are a lot of market factors that go into portfolio management.
This includes having an acute understanding of how seemingly discrete variables affect each other. Or how market react to different news. Or how behavioural science plays into asset pricing.
To b e a good portfolio manager, you need match the economics and math with an understanding of business, markets, and human behaviour. These are the courses that have been cherry picked to do just that. Additionally, they will also provide you with a substantial CV boost by showcasing your expertise in portfolio management to potential recruiters.
---
Why take this course?
The New York Institute of Finance has custom built this professional certification for portfolio managers. It offers unmatched insights into this discipline from an institution that is dedicated to covering investment banking, financial markets and related areas. NYIF certifications will provide you the best brand value for these careers as well.
The course covers fixed income and equity portfolio management, hedge fund operations and strategies, performance analysis, the investment decision making process, fund structures, private equity portfolio and other such topics relevant to portfolio and fund managers. Each module is chunky and you certainly don't feel wanting after completing any of them.
The certifications has been designed to get you desk-ready. Which means you will be able to hit the ground running for an internship opportunity or a full-time analyst/ associate position. It would prove even more beneficial if you are looking for a career transition into portfolio/ fund management.
Highlights:
Time to Complete: Around 35 hours or 5 days.
Available fully online and on-demand. Instructor-led classroom options also available.
The best overall course for Portfolio Management.
---
Why take this course?
This is the advanced version of NYIF's portfolio management certification. It provides a more hands on approach which means instructor-led learning.
The topics covered are appreciably different from the other course. Here you look at more advanced and strategic concepts like performance and income attribution, risk management and control at a higher level, different asset classes and derivatives, behavioural aspects, portfolio theory and so on.
I would recommend this course to professionals who already have some portfolio or asset management experience under their belts and are looking to up their game. It would also be well suited for mid-level financial professionals looking for a career transition.
Highlights:
Time to Complete: 5 days.
Available fully online a virtual classroom or in-person.
An advanced course recommended for finance professionals with a few years of experience.
---
Why take this course?
The Swiss do know how to manage money. Many of the global market leaders in asset/ portfolio management are Swiss Banks like UBS & Credit Suisse. Which is what got me interested in this particular course and it surely does not disappoint.
The specialisation is divided into 5 modules or sub-courses which cover most topics rather well. There is a special focus on understanding investors goals and needs, planning their wealth over a period of time and communicating with them effectively. These are essential practical skills that you need in the real world, especially if you are on the client side.
Interestingly, there are a lot of insights provided by guest lecturers form UBS and the Swiss Finance Institute which makes this course all the more interesting. It's not a very math-heavy course and I feel it better serves those on origination or client servicing side of things.
Highlights:
Time to Complete: Around 60 hours.
Available fully online and on-demand.
---
Why take this course?
A course designed for mid or senior level executives covering topics like portfolio theory, performance measurement, investment policy, evaluating managers etc. This is not a brass-tacks course. This is a strategic level course meant for senior executives.
The course is not very quant/ math heavy. You look at strategic aspects of managing a portfolio including leadership tasks. But if you are looking for an Executive Education course, this is as good as it gets.
The course is a bit on the expensive side, so I recommend it for those who can secure a corporate sponsorship or senior level executives looking for some serious career transitions.
---
Why take this course?
A solid course that takes you through the process of building a "winning" investment portfolio. It provides you with a wonderful look into all the tools and financial instruments that you need and how to go about implementing your ideas.
The specialisation is divided into several modules covering portfolio selection, handling biases, risk management, portfolio analysis etc.
The Capstone project that you need to complete as part of this specialisation is an interesting touch. It provides some practical experience which can be valuable. A decent addition to your CV or LinkedIn profile.
Highlights:
Time to Complete: Around 70 hours.
Available fully online and on-demand.