The financial services industry is one of the largest employers on the planet. Millions of people are dedicated to providing financial products and services to retail consumers like us or to businesses around the world. These people come from varied backgrounds and academic fields. Investment Banking, for example, is usually dominated by MBAs. Trading has more people with a mathematical or computer science background. If you look around, you will find everyone  from economists to engineers, computer programmers to lawyers, mathematicians to accountants, doctors and even former air force pilots!
But just because something is possible, doesn't mean it's easy. You are far more likely to end up with a banking or finance job with a relevant academic qualifications. Oddball moves, while possible, are still rare. Having a bachelor's or master's degree that closely matches the skill-set of your preferred banking role is still the likeliest way of getting in. But what is the right degree? What majors should you pick? Here is a breakdown of the best degrees/ majors for various banking roles and career paths.
1. MBA
When it comes to a career in banking, an MBA is still the gold standard. The finance world is dominated by MBAs as they are generalists who can understand all types of client businesses and perform a variety of roles from sales to trading to advisory to leadership and management and everything in between. There are various reasons an MBA is still your best bet:
An MBA essentially allows you to get in at a more senior level. Many banks directly take in MBAs at the Associate level for a number of their top business divisions. You not only get a significant head start to your career, but it also really helps you later on when its time for a promotion. Some companies require an MBA for candidates to be considered for certain senior management or even mid management roles.
Another common way for MBAs to get into banking is through the various Management Trainee (MT) programs. Most large banks have a global MT program which they use to cherry pick the top talent from various business schools worldwide. The MTs spend the first 6 to 24 months rotating across various bank divisions in different geographies learning the tools of the trade. At the end of this period, they are placed into various roles depending upon their performance. The advantage to this route is an unparalleled opportunity to build a network across multiple business divisions and learning how they work. Both of these opportunities can prove to be indispensable later on during your career.
MBA programs offer some of the best networking opportunities and networking is key to getting ahead in banking.
There are thousands of MBA programs for you to choose from but not all of them have the same brand recognition or value. Luckily for us, distance hardly matters anymore as you can enroll in the best MBA programs from the worlds top universities right from home. Here are some good online options:
---
2. Finance
A finance degree is all but mandatory for certain banking roles. Anything which requires handling a lot of numbers or doing a lot of analysis would really benefit from a finance degree. Some examples include – treasury management, financial planning, credit analysis, and even more specialized roles in capital markets and investment banking.
A finance qualification is another staple for banking just like a business degree. The key difference is that a finance degree is preferable for roles which have a more analytical bend while business degrees are more suited for more sales-oriented roles. This is certainly not a hard and fast rule though and your skillet and experience are usually more important deciding factors.
More advanced Finance degrees would allow you to target more senior roles in more sought-after divisions. While a basic degree is ideal if you just want to get some experience under your belt before pursuing higher studies. Here are some excellent finance programs:
---
3. Business
A bachelor's degree in business is a flexible option for an entry level banking role. The biggest advantage is that with a business degree, you have the option to apply for more roles than perhaps any other specialization. Bankers spend most of their time assessing the client's business and thinking of products and services that can help them. A business degree can really add value to such a role and that is why it tops this list.
A good business course is almost perfectly suited for a career in banking – you learn everything from corporate finance, project management, marketing, business law, statistics, strategy and so many other things which will prove to be indispensable in any banking role. Here are some good business programs:
---
4. FinTech
When I first wrote this article a couple of years ago, FinTech wasn't even on this list. Its not that FinTech wasn't important back then, it most certainly was. It's just that in the post-pandemic world, Fintech is not just a hot sector anymore, it is replacing entire business verticals at banks. If you are even marginally interested in finance and you are not fully in-sync with what is happening in the FinTech world, you are already a dinosaur!
FinTech is a fast moving world, it is competitive, it is ruthless, it's almost like the wild west. Its not just start-ups that are the players anymore. Big banks are pouring in billions to develop Fintech platforms in a make or break struggle for survival. Even tech companies want a piece of the pie – its just too lucrative a sector to leave to the competition. If you want to get started with FinTech right now, I have complied a list of the best online degrees, courses and certifications for FinTech here. Best to start off early. Or if you just want the top picks:
---
5. Economics
Banking is very closely related to economics. In fact, manipulating the banking levers (like interest rates, reserve ratios etc) is the preferred method to control the growth of an economy and manage inflation.
The best role for someone with an economics degree would be in the macro economic research division of a bank. These guys look at all the vital signs of the economy and produce research that is consumed by the rest of the bank's divisions and even outside clients.
Economists are indispensable to banks as they provide information on the general sentiment in the economy which can eventually affect a bank's individual clients and therefore, their bottom line. However, economics grads don't really have to straight-jacket themselves into this one role. They would indeed fit well into a lot of other roles as well since their education makes them well suited for all sorts of financial analysis type roles. Here are some good options:
---
6. Accounting
Accounting degrees lend themselves better to roles which are inward looking in banks rather than client facing. For example, things like financial reporting, taxation and audit would be ideal roles for accounting degree holders. The accounting and audit roles in banks are generally no different than such roles in other large corporates. All that changes is that the balance sheet would look rather different.
That being said, accounting and audit specialists can move into a lot of other divisions as well. Risk and treasury management are obvious favourites but even sales roles are entirely possible based on your aptitude and experience. Here are some great online accounting programs:
---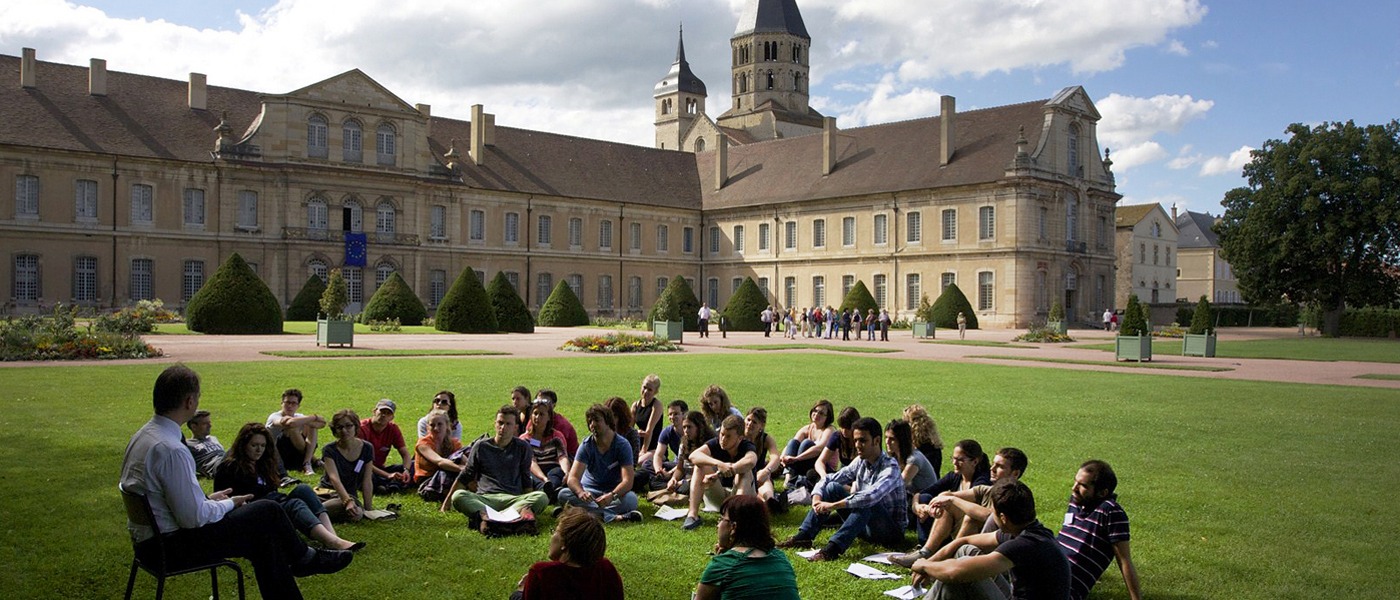 7. Financial Engineering
Master's in Financial Engineering (MFE) programs are highly quantitative and take a tech and data driven approach towards banking. You pretty much study the same topics as you would in a normal finance course, but with an exceptionally technical approach. For example, there are 5 minute YouTube tutorials that can teach you how derivatives work, but in a MFE course you look at complex computational and numerical solutions to derivative pricing,
MFE degrees are ideal for those who want to work in structuring or quantitative research type roles in banking. This means you will be assisting in the design of complex new products that never existed before. The best part is that there are some very prestigious universities offering these courses and that will provide your CV with a double boost. Like always, your compensation will match whatever you bring to the table. So why not go all in? This professional certificate from the New York Institute of Finance is a great option for quantitative finance and financial engineering. Alternatively, you can search here.
---
8. Engineering/ Mathematics/ Statistics/ Physics
This might seem out of place at first, but physicists and engineers are very sought after for some of the more advanced roles within banking. These roles require complex trading models to be built and it's not uncommon to find physicists with doctorates working in such advanced roles.
The glue that binds all of these roles together is the propensity for a mathematical focus and a research-oriented mindset. Banks obviously are able to offer very lucrative packages to these researchers which draws them away from their core fields and into mathematical finance. These are essentially the "quant" roles.
However, its not just quant roles that hire students with a science or engineering background. Investment Banking and Investment Management divisions are more than happy to take them as well. Search for Physics/ Engineering/ Math programs here.
---
9. Banking
Some universities offer business/ finance degrees with a banking concentration. This essentially just means that certain courses which are relevant to banking like risk management, accounting, corporate finance, banking regulations etc. are added on top. This is also a good option as such an education will undoubtedly better prepare you for some retail/ commercial banking jobs.
You'll find that the curriculum of such courses is similar to business and finance courses but with an added focus on banking concepts, terminologies, risk management, compliance, financial regulations and so on. Columbia University offers this excellent online Corporate Finance program that lays the groundwork for what you need to know. Alternatively, you can look for Banking programs here.
---
10. Computer Science/ Information Technology
CS and IT are popular for several reasons:
Tech graduates generally tend to be analytical with high logical reasoning capabilities. They are well suited for banking roles much like their engineers or physicists.
There are some high paying development roles within banking. Computational Finance roles can pay at par with investment banking. And while development roles don't pay that much, the compensation is still very competitive compared to the broader IT industry.
All sectors of the economy have become highly dependent on technology. Banking is no different and in fact, many traditional bankers now also sell their bank's technology solutions to clients (for example, algorithmic or systemic trading solutions).
The University of Texas at Austin offers an excellent fully online, Computer Science Master's Degree. Its great to have such opportunities to not just learn from the best, but to actually get a formal Master's degree for remote learners. This link should help you find the right tech program.
---
11. International Business
Most Supply Chains are now international and these supply chains have to be financed. Trade Finance, Supply Chain Finance, Documentary credit are just some of the verticals within banking that are all about dealing with international business issues.
If you have an interest in working on cross border deals like these, then you should consider a degree in international business. Such careers also offer the opportunity for international travel and the flexibility to make career moves internationally.
Any expertise in business law and multilateral regulatory issues will also serve to greatly augment your value as an intentional banker. These are issues that you deal with daily as an international banker. Here is a good online resource:
---
12. Corporate/ Business Law
A law degree can be very valuable in finance. There are three broad categories of banking jobs for law graduates:
Compliance – Compliance officers have to enforce and ensure compliance with all sorts of governmental, sectoral and internal rules and regulations. They have to make sure that the bank is operating within these guidelines and they spend a good deal of time advising other divisions on these regulatory matters. A law degree would be very valuable for regulatory compliance officers. The compliance career is covered in great detail in the linked article.
Legal Department– This one seems a bit obvious for someone with a law degree. Most banks have in-house legal teams which perform a variety of functions. They look at all the contracts that the bank is signing with various clients for various products. There isn't really a standard contract for complex deals and large clients asks for a lot of modifications and edits, so the legal teams usually have their hands full.
Specialized units – Certain banking services require a lot of legal support, like M&A for example. For such divisions, having something like a business law degree in addition to the other skill requirement can really be very helpful. Even though banks contract independent legal firms for such complex transactions, having a solid legal background would only increase your value to the bank.
Here are some excellent online law courses specifically for finance/ banking:
---
13. Professional Certifications
13.1. Chartered Financial Analyst (CFA)
CFA is not really a degree, but it is definitely one of the best regarded certifications in the financial world and hence deserves a spot here. Know that a CFA course is tailor made for investment professionals though, so it might not have the same value in roles which do not require the handling of investment products or portfolios. But even for those roles a CFA certification is certainly "nice to have".
In roles like securities research, portfolio or wealth management and sales and trading for financial securities, a CFA is probably more valuable than anything else that you can think of (other than maybe 3+ years of direct experience). What makes the CFA good is that the certification has already established a reputation as a global standard which is instantly recognizable. If you are interviewing for an investment related role, chances are one of your interviewers is a CFA himself.
13.2. Chartered Investment Banking Analyst (CIBA)
While the CFA is the gold standard for markets and securities related roles, CIBA is the best certification when it comes to investment banking proper. The Chartered Investment Banking Analyst certification is offered by the New York Institute of Finance. Of courses, none of these certifications will replace a college degree. They are meant to provide you with an additional boost. Given the intense competition for finance roles, you need to stand out from the crowd and that is where these certifications come in.
The Chartered Investment Banking Analyst is best suited for those looking to get into investment banking at the analyst or associate levels. It covers M&A, valuation, risk, financial accounting and other foundational topics necessary to successful execute your daily tasks as an investment banker. What you learn from this, should be enough to help you clear most IB interviews while also providing your CV a much needed branding boost.
13.3. Certified Financial Modeling & Valuation Analyst (FMVA)
Another popular finance certification, the Financial Modeling & Valuation Analyst is offered by the Corporate Finance institute to professionals interested in finance in general. It focuses on financial modeling and valuation which makes it suitable for most roles within banking. It is one of the most versatile finance certifications and
The best thing about the FMVA is that it is quite modular which means you can pick and choose your course electives.  So for example, if you are interested in investment banking, you can pick the M&A elective. If you are interested in real estate investment banking, you can choose the Real Estate Financial Modeling elective course. If you interested in private equity, you can pick the LBO modelling elective and so on.
13.4. Financial Risk Management (FRM)
The CFA certification stands out enough to deserve a spot of its own. But its the Financial Risk Management (FRM) certification that has really skyrocketed in popularity since the 2008 crisis. As banks and even the finance departments of non-banking corporations scrambled to restructure their risk departments, there was a noticeable shift and the FRM certification has since been in vogue.
Other than these two big ones, CFA and FRM, most of the other certifications are more tailored to specific niches or roles. For example, things like Certified Financial Planner, Certified Information Systems Auditor and many other accounting, risk and product specific ones can add value if you are targeting specific roles. Keep in mind that roles which require dealing with investment products usually have certain mandatory requirements as well.
Related Articles