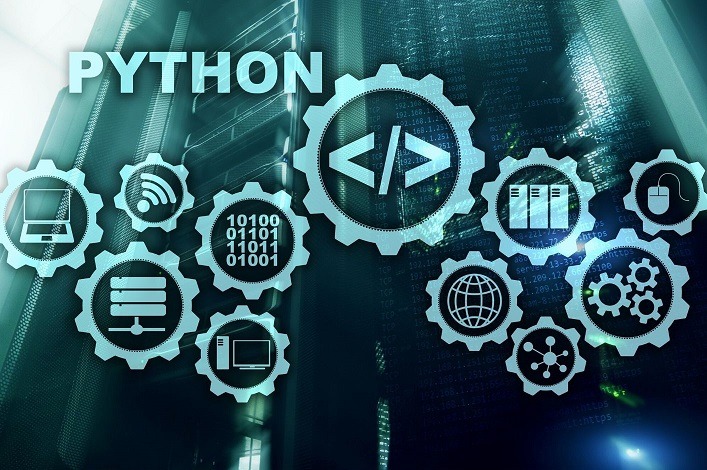 Python is a widely popular language used in the financial services industry. From the old banking conglomerates to the new FinTech age start-ups, everyone seems to be loving it. That's not surprising given Python's simplistic elegance, versatility and strong financial modelling capabilities.
Python is loved by financial data analysts, traders, cryptocurrency geeks and developers alike. Many fintech jobs or development jobs at banks require it as an essential skill which makes it one of the most in-demand languages for candidates looking for a job opportunity in one of these fields.
It is also a very powerful languages and in order to fully utilise its vast potential in finance, programmers have to go beyond the ordinary. The following courses have been cherry picked to provide users with the skills needed to learn Python for financial applications.
---
Why take this course?
If you are a complete beginner to Python, this is the course for you. No two ways about it. This is the best beginner course for learning Python and probably one of the most popular.
After covering the basics, you move on to the meat which includes functions, data structures, databases, SQL basics etc.
Everything is capped off by a hands-on capstone project that provides you with some real world experience.
The course is offered by the University of Michigan and you get a shareable certificate on completion. This will add real value to your CV.
Summary
Time to Complete: 80-90 hours.
Available fully online and on demand using the reputable Coursera platform.
---
Why take this course?
Perhaps the best foundational course for learning AI for finance using Python. This course will lay the groundwork for some interesting careers in finance and fintech. AI is being used heavily in finance and banks have been on a hiring spree.
This course will teach you the use of Jupyter Notebooks, NumPy, Anaconda, pandas, and Matplotlib for working with data. NumPy and PyTorch are also covered. Additional focus is given to linear algebra behind neural networks and the sue of calculus to train a neural networks. These are advanced financial applications where there is a massive shortage of skilled talent.
Udacity offers not only quality courses but also excellent support. You will have mentors answering your technical questions and personal career coaches with real world industry experience to help guide you.
Summary
Time to Complete: Around 3 months.
Available fully online and on-demand.
---
Why take this course?
The New York Institute of Finance has purpose built this certification for developers in finance including modelers, analysts, quants, traders, financial engineers, app and software developers etc. This focus on a specific niche allows for a deeper understanding of the specificities in the use of Python and R in finance.
Topic coverage includes NumPy, SciPy, vectorized functions, data analysis with python, scientific computing with python, python applications including Monte Carlo simulations which are sued a lot in finance, pricing options, simulating asset price movements and all that good stuff.
This is Python as it is meant to be used in finance. You will learn from experts in the field who have first-hand experience of programming for finance and receive a professional certificate from an institution that has been coaching bankers and traders for almost a century.
Summary
Time to Complete: 5 days.
Available fully online in a virtual classroom or on-site.
---
Why take this course?
Interested in Asset, Portfolio or Asset Management specifically? EDHEC has you covered with this great offering. EDHEC is an excellent brand to have on your CV  and this course is the best one for those interested in any of the investment related career fields that require the use of Python.
This specialisation has been designed for using Python code to build and analyse efficient portfolios, estimate risk and return portfolios, better diversify exiting portfolios and to use use machine learning and advanced data analytics for making optimized investment decisions.  This is the stuff that traders dream of.
While the course starts with building a theoretical framework, there is a lot of focus on practical applications as well. Dedicated lab sessions to help you apply what you have learned and a hands-on project that you need to complete before you can earn your certificate.
Summary
Time to Complete: Around 80 hours.
Available fully online and on-demand.
---
Why take this course?
The financial services industry has adopted data science and analysis with open arms. That is not surprising considering the staggering amount of data we handle. This is the course for those interested in Data Science.
The course focused on python fundamentals like data structures, variables, loops, functions and the use of libraries like NumPy and Pandas. Of course, data science requires an understanding of SQL as well and that is also covered here. So this introductory course should have you well covered.
There is a focus on practical experience and Udacity provides excellent technical and career support to all its students.
Summary
Time to Complete: Around 3 months.
Available fully online and on-demand.
---
Why take this course?
This short but helpful course has been specifically designed to give you an understanding about using Python for financial analysis.
You start with the basics like importing data, manipulating it using variables, applying statistical concepts – all in order to create relevant context for financial analysis.
The course provides practical experience in the form of building a trading model and evaluating its performance using investment indicators.
Summary
Time to Complete: Around 13 hours.
Available fully online and on-demand.
---