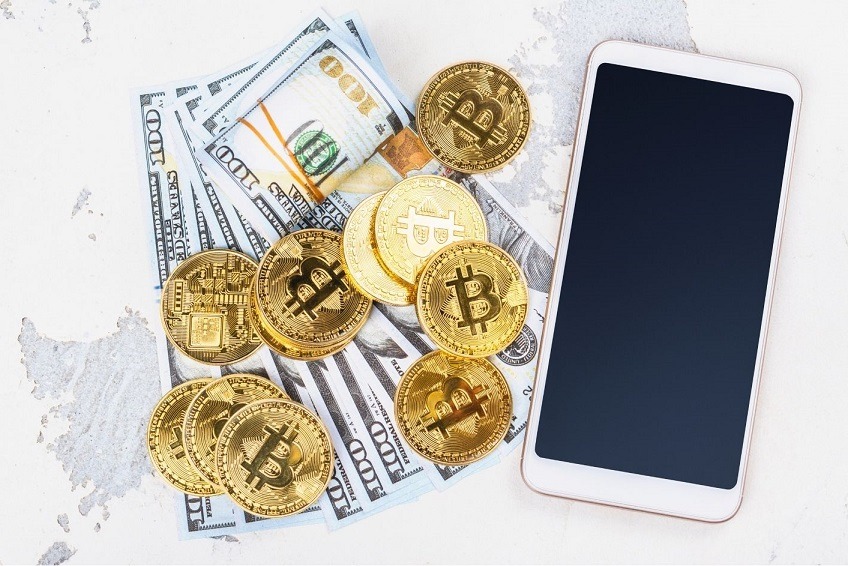 Cryptocurrencies represent a fundamental shift in the way finance is done. They still have a ways to go when it comes to achieving complete mainstream acceptance, but it ALWAYS pays to be ahead of the pack. As a banker and FinTech entrepreneur, I saw the potential early and got in early and it was one of my better life choices. It is still early days for cryptocurrency which means you can still beat the rest of pack.
One of the most common apprehensions with regards to cryptocurrency investment is that people are unsure of how exactly it works. That is a valid complain because there is so much hype that the vast majority of users dive in without knowing what exactly it is that they are getting into. This leads to irrational decisions, cognitive biases and other issues that industry veterans have learned to avoid.
I have picked these courses to help you get a better understanding of what you will be getting into when you start with crypto trading. Remember that courses will not make you money, they only teach you how things work. Think of it like driving school. You learn operate a vehicle and you will learn the traffic rules, but that alone won't make you a Michael Schumacher. It just gives you the confidence to try.
Here is a list of the top courses followed by detailed reviews below:
---
Why take this certification?
This is the most holistic cryptocurrency certification on this list. While other certifications focus on just trading, development or other such niches, the CCE certification is a well-rounded option for those who want a bit of both.
The certification is well suited for beginners with little to no knowledge of blockchain. While blockchain is an important fundamental technology, many courses get bogged down in overly technical analysis of blockchain rather than focusing on its applications in cryptocurrencies. This course strikes the right balance.
Relevant topics like crypto pricing, Initial Coin Offerings (ICOs), crypto mining, hedging, the psychology of trading cryptos, exchanges, strategies and even legalities and taxation is covered. And the most important topic – how to spot scams and protect yourself in this rapidly evolving industry. Essentially everything you need to know to get the ball rolling.
While this certification is suitable for beginners, it also benefits those in banking, consulting, wealth management, business development, and other such roles. No one in the professional world can afford to ignore the impact of these technologies in our daily lives and the way we work.
Summary
Time to Complete: About 6-8 hours.
Available fully online and on-demand. You get a formal certification after clearing the online exam.
One of the most comprehensive cryptocurrency certifications available to learners.
---
Why take this course?
One of the most user friendly and popular courses in the world of cryptocurrency. Chris has probably launched a lot of crypto trading careers and this course is as good as it gets. The course material is easily digestible, relevant, and well structured.
The course is divided into 5 main sections about cryptocurrency mining, cryptocurrency investing, cryptocurrency wallets, cryptocurrency exchanges and the creation of a diversified crypto portfolio. It's a A-to-Z journey and one presented in great style.
There are around 25 hours of videos along with many other helpful materials to help you grasp all the relevant concepts. This is not an academic course, but rather a practical one for average end users. That focus on real-world usage generates interest as users are drawn to practical benefits and crypto strategies that they can implement immediately.
Dozens of cryptocurrencies are covered (Bitcoin, Ethereum, Ripple, Litecoin and many others), along with all the popular trading platforms, wallets, crypto strategies, pitfalls and general tips to help you succeed. By the end of the course, you will know the strengths and weaknesses of each and how, when and where to invest.
Summary
Time to Complete: About 25-30 hours.
Available fully online and on-demand. Complete at your own pace.
A user-friendly guide for beginners with immense value.
---
Why take this certification?
This is a slightly more condensed and lighter version of the Online Degree in Cryptocurrency and Trading offered by the Blockchain Council. If you are looking more of an introductory course instead of a deep dive, this will suit you better.
Topic coverage includes all you need to know to start trading cryptos like risk management, crypto market, the trade process, fundamental and technical analysis, derivatives, margin trading, taxation and so on. An essential beginner's guide that even experienced traders will find of value.
The best part about this certification is that it will give you the confidence that you know all you need to know before stepping into the world of crypto trading and investment. Most people I talk to are apprehensive because they feel like they are missing something critical. While there are too many factors that determine success, this course is more for making sure you understand the fundamental and the mechanics.
Summary
Time to Complete: About 5-6 hours.
Available fully online and on-demand. You get a formal certification after clearing the online exam.
A holistic crypto currency certification suitable for professionals and enthusiasts at the beginner/ intermediate level.
---
Why take this course?
If you are more interested in building a blockchain/ cryptocurrency rather than trading it, then this is the course for you. Some technical experience in web development and programming is required, but the course itself is suitable for beginners.
This course is also good for those who really want to dive deep into how cryptos actually work. Even if you are not interested in creating one of your own, this course will give better insight into how these things actually work. This understanding  will help you evaluate cryptos based on their underlying technical strengths, something that most people have no idea about. While most crypto investors don't need this level of depth, it is something that the top 1% should look at. I believe it gives you a distinct advantage and I certainly utilize this while investing in stocks, bonds or any other asset class.
You get access to a ~15 hours of videos over a dozen articles and the practical expertise of having created your own blockchain. How many traders can say that they ahve built their own blockchain?
Summary
Time to Complete: 15 hours of videos plus dozens of hours of exercises.
Available fully online and on-demand. You get lifetime access and can complete at your own pace.
A technical look into the nitty-gritty of how cryptos and blockchain actually work.