FinTech was supposed to be this big, scary disruptor for the financial services industry. But over the last few years, banks have taken notice and have been investing heavily into these FinTech companies and technologies in order to stay ahead of the curve. If you can't beat them, join them I suppose.
This has led to a wealth of new career and entrepreneurship opportunities for skilled FinTech professionals. You have dozens of options to choose from like payments, blockchain, RegTech, programming, product development, WealthTech, AI, machine learning, algo-trading and so on. You can read more about these career opportunities in FinTech in the linked article.
But the BIG question is this: How do you even get started in FinTech? I have consulted with fellow bankers and FinTech experts and handpicked the following courses that will will help you kick-start your FinTech journey. They are all offered by solid brands and will add tremendous value to your CV while teaching you all you need to know.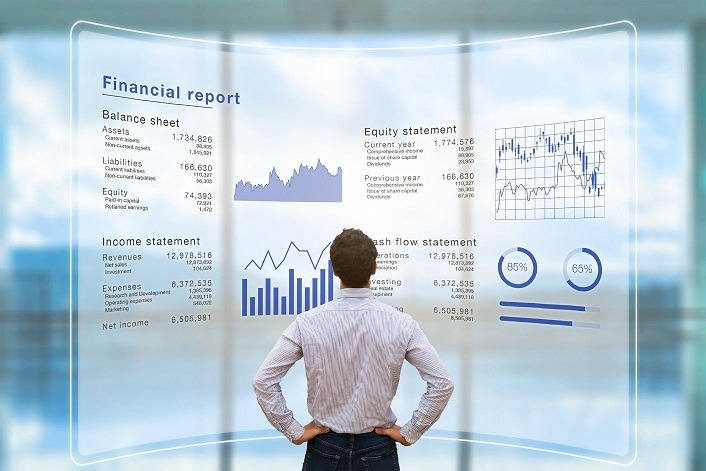 ---
Why take this course?
Wharton is a great brand to have on your Resume. Recruiters get swamped with so many Resumes that they can only spend a few precious seconds glancing over each of them. So having a solid brand that pops and catches their attention can be hugely beneficial.
The courses both on the fundamental building blocks of FinTech as well as real world applications. This means you get a great combo of both theory and practice that few other courses can get right.
The course covers important aspects like use of technology for financial regulation, blockchain applications, portfolio management, payments, peer-to-peer lending, robo-advising, etc. This will provide you with a wide latitude of options in your FinTech career.
Summary
Should take about 50-65 hours to complete. Probably the fastest and most efficient way to learn about FinTech.
Offered fully online on Coursera – a trusted eLearning platform.
You get a certificate on successful completion that can be shared on your LinkedIn profile as well.
Course is suitable for beginners and has a high rating from end-users.
---
Why take this course?
The best course on the topic of AI and Machine Learning in the financial services industry. The course has been created by Alqami and Delta Capita which means you get a real world look at how AI and ML is used in the financial services industry. While there are a lot of good courses on this list, I always prefer those created by industry practitioners over academics as they give you real world insights.
The curriculum covers everything at the strategic level – from data governance to framework, tools, infrastructure, privacy issues and even quantum computing! There are plenty of quizzes and even some white papers for those who prefer taking a deeper dive into some topics.
My favorite part is perhaps the use cases in finance. You learn how AI and ML is used in regulatory compliance (RegTech), which is the hottest segment within FinTech right now. And also for credit scoring and robo-advisory, among others.
Summary
Time to Complete: Should take about 10-12 hours for most people.
Available fully online and on demand. Take as long as you want to complete the course.
The best top-down view on this subject. Ideal for managers and investment/ corporate/ retail bankers who are on the business side of things.
Created by industry practitioners using real world insights.
---
Why take this course?
This is the AI course for investment and corporate bankers, hedge fund managers, private equity managers and even CFOs. It is not meant to teach you to code, but rather lead the AI revolution. This course gives you the tools you need to become an AI and machine learning evangelist in your organisation and become a change leader.
You start with the basics and learn how algorithms work and move onto meatier topics like how learning works in AI and ML systems, the mat and architecture behind these systems, how AI processes data and so on. This course is essentially meant to get you ready for leading the change form a business perspective.
You also get to work on real world project and Udacity provides you access to technical mentors to help you out if needed. There are other value added services as well like access to a career coach and working on real world examples.
Summary
The course should take 4-8 weeks to complete.
Offered fully online via Udacity's excellent platform.
This is an executive program meant for bankers and other business leaders.
---
Why take this course?
The course not only focuses on FinTech sectors but also on the players like startups, BigTech firms, traditional financial institutions (like banks) and regulators.
Blockchain is a major focus of this course and a lot of time is spent on understanding the technological and cryptographic components of blockchain tech. You will also look at applications and limitations of blockchain.
RegTech and security is the second major focus of this course. These are some of the fastest developing fields in FinTech and I talk about them a lot in my other article. This course is a great opportunity to learn about these fields and get your foot in the door.
Summary
The course should take about 40-70 hours to complete for most people.
Offered fully online on edX – a non-profit platform founded by Harvard and MIT.
It is actually three courses rolled into one – intro, blockchain, security/ risk aspects of FinTech.
You'll also get the "Certified FinTech Professional" certification for completing the intro course.
---
Why take this course?
This is more than just a course. It's a Nanodegree program that'll pick you up and get you desk-ready to become an AI coding super trader in a matter of months.
The program heavily uses Python and Mathematical concepts and covers topics like quantitative trading, portfolio optimization, factor investing, sentiment analysis using natural language processing, signal processing, back testing and finally simulating trades. The whole nine yards.
Udacity provides you with mentors who will answer your technical questions if you have any and even access to personal career coaches to help you in your journey to becoming an AI mastermind.
Summary
The course should take about 6 months to complete for most people.
Offered fully online on Udacity with excellent personalised support.
Ideal for quantitative analysts and traders (quants), investment analysts,  financial engineers, data analysts in trading and other professionals who need to use advanced computing for market related roles.
---
Why take this course?
This course focuses on the digital transformation of the traditional financial services sector. What this means is that you are looking at things form the perspective of banks and how they are transforming themselves to face the onslaught of the tech companies. I find this aspect to be quite unique and a perfect learning opportunity for fellow bankers and financial services practitioners.
Scandinavia is the undisputed leader in the digital transformation of finance. They outrank everyone in terms of financial transactions and services being offered over digital channels. So this insight from Copenhagen Business School is quite welcome.
More than a quarter of the course is spent on formulating your FinTech strategy which makes this course perfect for senior to mid-level executives who need this top-down insight.
Summary
The course should take about 80 hours to complete for most people.
Offered fully online on Coursera – a trusted eLearning platform.
Ideal for management level executives who have to develop FinTech strategies.
---
Why take this course?
This course is laser focused on blockchain so if that is what you are interested in, this is the course for you.
UC Berkeley needs no introduction and having that brand on your CV will add tremendous value for anyone in the industry.
Part 1 of the course focuses on Bitcoin, Ethereum and cryptocurrencies including practical applications like mining, privacy, wallets and so on. The other part focuses on the underlying blockchain technology itself, including aspects like Proof-of-work, Proof-of-Stake, enterprise-level blockchain implementations, regulatory aspects like KYC and anti-money laundering, crowdfunding, ICOs and so on.
Summary
Should take about 35 – 55 hours to complete for most.
Offered fully online on edX – a non-profit platform founded by Harvard and MIT.
Laser focused on practical blockchain applications including cryptocurrencies.
---
Why take this course?
Very few courses go into as much depth about the legal and regulatory aspect of FinTech technologies. Perfect for financial professionals at senior level who need to know about this, and also for legal professionals advising financial companies.
The course covers legal, regulatory and policy issues associated with FinTech services like peer to peer lending, new payment methods, wealth management technologies, account aggregators, cryptocurrencies, initial coin offerings and so on. Quite a comprehensive package.
Doesn't dive too dep into the underlying FinTech concepts which is a good thing as it saves time having to go through the basics again and again.
Summary
The course should take about 13 hours to complete for most people.
Offered fully online on Coursera – a trusted eLearning platform.
Perfect for those looking at only the legal, policy and regulatory aspects of FinTech.
---
Why take this course?
This is a great course but it is a bit of an oddball in this list because it focuses on technical aspects of machine learning rather than the financial aspects of FinTech. This means this is a specialised course for those who want to focuses solely on machine learning.
The course covers things like machine learning, datamining, statistical pattern recognition etc. which are super important in finance and especially in the data-driven approach to finance championed by FinTechs.
Summary
Should take about 55 hours to complete for most users.
Offered fully online on Coursera – a trusted eLearning platform.
Laser focused on machine learning and AI.
---
Related Articles