Financial Modeling is an integral part of what you do in finance in general and banking in particular. In fact, it might be all you do for the first few years of your career.
Setting yourself apart during the recruitment or internship process is crucial given the severe disparity between available roles and candidate volume. As always, a good academic pedigree will go a long way, but there are other ways to boost your chances.
All the courses in this list will help you learn financial modeling, but they each offer something extra as well. That extra something might be brand value or having a classroom experience or perhaps real-world case studies. Hopefully, this article can help you  pick the one that you need to make it in finance.
Course Selection Criteria
Course Quality
Brand Value for CV Building
Quality of real-world case studies
Thoroughness of course material and applicability for real-world banking & finance professionals
The courses have been ranked based on the above criteria. The aim is to allow finance professionals better prepare for the hiring process including CV building with strong brands, interview preparation and hitting the ground running on Day 1 of your internship/ job.
---
Time to Complete: 5 days. Fully online or in-person.
Why take this course?
This is one of the best and most comprehensive courses you will find on financial modeling. The New York Institute of Finance produces very high-quality courses for finance professionals, and this one really belongs at the top of the pile.
You get hands-on guidance from industry experts in a virtual/ physical classroom environment. This really adds to the overall learning experience in my opinion. Probably because having other students around you (even if via a video link) makes learners more competitive and committed.
You start off an advanced excel course followed by modeling and then three full days spent on valuations. Its pretty comprehensive and should be more than enough for any analyst looking to get into finance or making a lateral move.
---
Time to Complete: Around 70 hours. Fully online.
Why take this course?
Wharton has brought out the big guns with this course and it carries some serious brand value. You get a completion certificate that it will add some serious pop to both your CV and LinkedIn profile. Yes, that is important enough to be mentioned right at the top of this list.
The course quality itself is excellent and the modules are delivered by top Wharton faculty. There is indeed a focus on finance, and it covers everything from spreadsheet modeling, investment analysis and company valuation to forecasting, decision making and scenario analysis.
I think its pretty great value because you are getting quite a lot for a really really competitive price.
I recommended this to all finance interns and first year analysts.
---
Time to Complete: 3 days. Fully online or in-person.
Why take this course?
You can't be a good financial modeler if your Excel and VBA programming game is not on point. This is equally important in Sales & Trading as well as investment banking roles. As an analyst, you'll be doing a lot of modeling.
This course teaches you everything from advanced excel functions and VBA programming to data analysis and using the Bloomberg terminal. It's a meaty 3 day course and it will get you desk ready.
Perhaps that is the best part about this course – its focus on desk ready skills so that you can hit the ground running. Everything taught has a practical urgency to it. Which is not surprising considering NYIF has been teaching bankers and traders for almost a century now.
---
Time to Complete: About 30 hours for most people. Course is available fully online.
Why take this course?
This course shares some material from the other Wharton Course on this list but this one is targeted towards business analysts in general who have to perform financial modeling as part of their day-to-day.
In addition to working with spreadsheets, students are also taught basic financial terminology and the fundamentals of corporate finance by Wharton faculty. Quality wise, this is top-notch.
Wharton is a solid brand to have yon your Resume. Think of this course as something you are taught in the first year of a MBA degree as the course and difficulty level is very similar to that.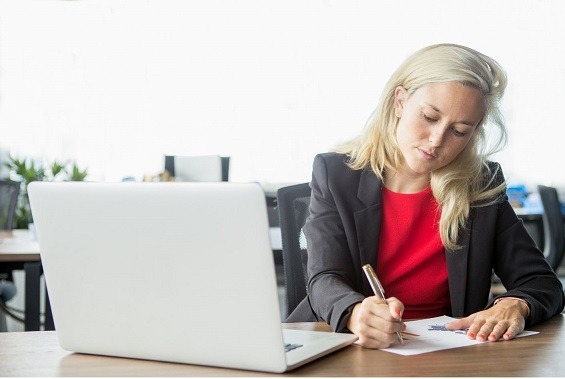 ---
Time to Complete: 6 months. Fully online.
This is a flagship course offered by the Corporate Finance Institute and it covers the topic of modeling and valuations quite well.
Topics covers include financial analysis, budgeting, modeling, scenario analysis, excel and pretty much everything an analyst needs.
I would highly recommended this to financial analysts working at the finance departments of large corporations because it is covers all the things that they need to know rather well.