The foreign exchange or forex market is one of the largest in the world with trillions being traded each day. Most of it is of course done via derivatives which offer a much better way to get exposure while better managing your risk. Forex trading is less intuitive than stocks or investments in commodities and even bonds.  There are multiple factors at play, and you have to react to overseas news and geopolitical events in addition to whatever fundamental/ technical analysis you have performed.
This makes forex a bit more interesting and something that is better suited for more experienced traders. You can, of course, simply limit your exposure to a very small amount but you are juggling more balls simultaneously with forex than you are with other asset classes. If you have decided to get started, then here are some great courses to get you off the ground.
---
Course Review
CFI has a forex specific course bundle that covers all relevant topics in this area at the beginner and intermediate levels. The courses are made up of 130+ smaller lessons which means you can absorb the content in nice, digestible chunks. The videos are excellent quality and their industry experts do a good job explaining the concepts in a user friendly way. You also get access to a lot of interactive quizzes and guided simulations to help cement your understanding of the topics.
The first course covers the basics of capital markets in general and how the economics of forex market works. From there, you move on to the main forex course that dives deep into the history of the forex markers, exchange rate regimes, market participants, forex platforms, the settlement process, market drivers and the regulatory environment. Its a well structured course with expert insights.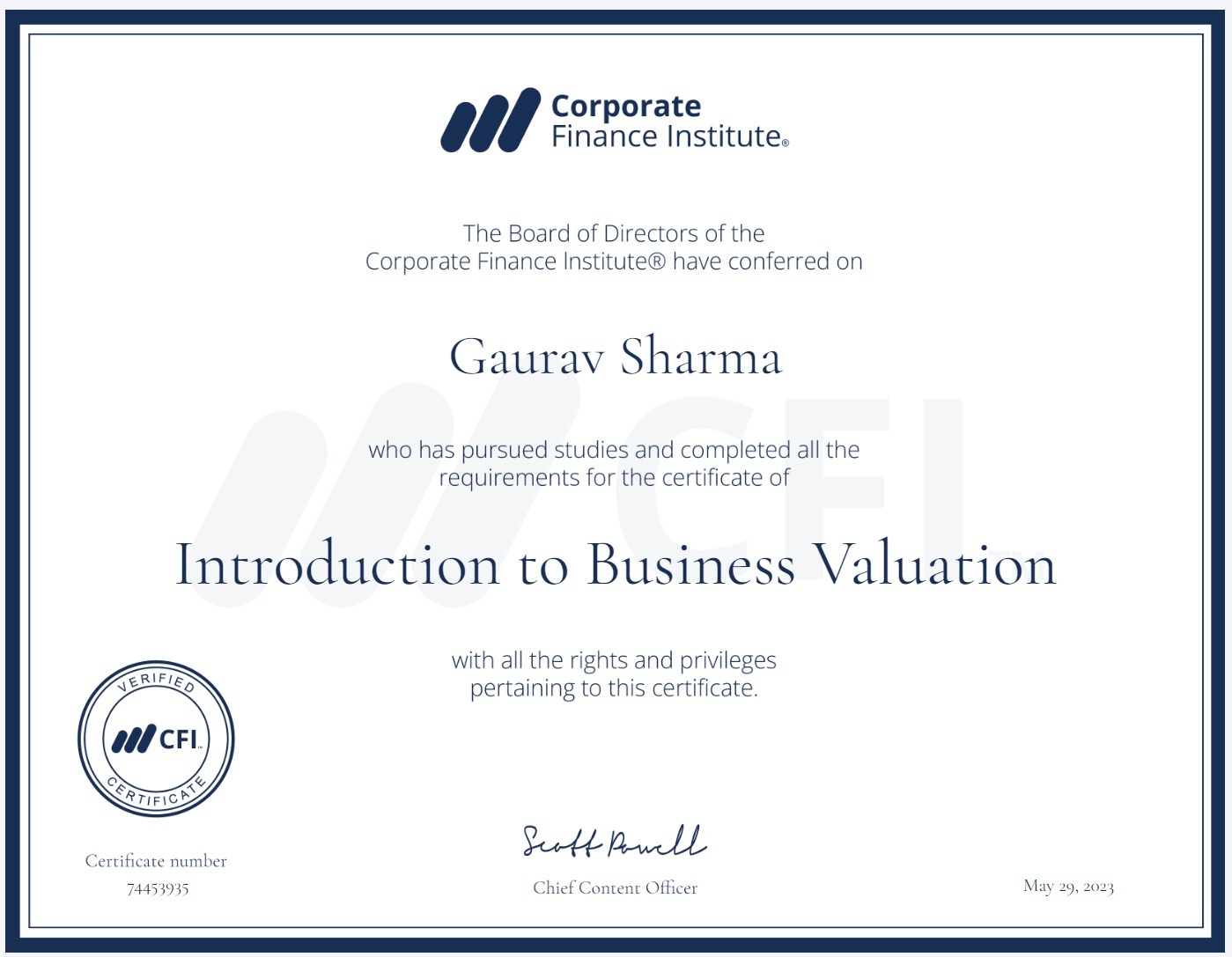 The last course is about spot foreign exchange. You will lean about currency conventions, trade mechanics, cross rates, how to trade spot FX and everything else covering the spot markets. By the end of this course, you should have the confidence to engage in or talk about the foreign exchange markets with confidence.
Corporate Finance Institute has been building quite a reputation for itself in the finance industry with several excellent course offerings related to financial modelling, risk, trading and other finance topics. This is a great opportunity to enhance your learning on the topic while also building up your CV and personal brand. The official certificate that you get can go a long way to showcase your skills to employers.
Summary
| | |
| --- | --- |
| Duration | Around 10 hours |
| Format | Fully online, on-demand |
| Level | Beginner to Intermediate |
Click here and use code BBD10 for 10% off!
---
Course Review

An excellent starting point for forex traders around the world. This course has been created by a professional brokerage company and provides an insider's perspective at how forex is traded. Its not overly complicated and should suit most beginners who are new to forex or trading in general.
You start off with the a broad overview of forex markets – the basic currency pairs, trading products, inherent risks, the various market participants, the various exchanges, why different types of companies want to trade forex (hedging, arbitrage etc). It lays a solid foundation for the next module.
Next up, we dive deep into how to manage currency exposure, how to enter overseas trades, how to trade shares of overseas companies in a different currency that on your own. Just some practical lessons to help traders deal with issues they face in the day-to-day.
Summary
| | |
| --- | --- |
| Time to Complete | About 12-13 hours |
| Format | Self-paced, fully online |
| Difficulty | Beginner |
---
Course Review
One of the most popular online forex trading courses that helped tens of thousands of learners get started with forex trading. It's a course that has been created with a highly scientific and data heavy approach in mind, while remaining intuitive and easy to implement. Remember that data crunching is helpful, but you don't have to do it yourself. There is software that does that for you.
This is a beginner friendly course, so the first order of business is to get all the jargon and acronyms out of the way. Lots, margins, quotes, spreads, stop loss, order types, pips and points etc. are all explained and demystified.
That is when you move on to the meat of the course which is the analysis part. This is split into two sections – fundamental analysis and technical analysis. Most traders should be familiar with fundamental and technical analysis as it is used everywhere in the financial markets. But things are a bit different here and there are some subtle nuances to consider. News analysis is a major component here.
You will also get to see some real trading examples using MetaTrader 4 that you can install locally on your system. You will see some real examples that should help you try things on your own. This is probably the best part of the course as it shows you how to analyse your trades and gives you the confidence to try things out on your own.
Summary
| | |
| --- | --- |
| Time to Complete | About 8 hours |
| Format | Self-paced, fully online |
| Difficulty | Beginner |
---
Course Review
Another popular course that is ideal for beginners and takes you through the complete journey from beginner to successful forex trader. There is excellent video content that shows you everything as the instructor talks about it and it really helps with the learning process.
The basics are covered first – concepts like currency pairs, market structure, how you actually make money trading forex, pops, lots, short selling, leverage and everything else you need to know on Day 1.
There is a unique and very helpful section on choosing the right brokers. This is very important as forex markets have a lot of brokers – like a LOT – and not all of them are worth your time. This makes this an important section from a practical standpoint, especially if you are new.
From this point on, the bulk of the focus in on the analysis – mostly charts and trends.  You will learn about ascending and descending triangles, wedges, moving averages, Bollinger bands, RSI, Fibonacci and plenty of other technical indicators. There is enough here to get you started with your own forex analysis right away.
Summary
| | |
| --- | --- |
| Time to Complete | About 10-12 hours |
| Format | Self-paced, fully online |
| Difficulty | Beginner |
---
Related Articles