Compliance in Banks is all about ensuring adherence to both internal external guidelines. Banks spend tens of billions of dollars each year on regulatory compliance and ensuring that they are following all banking laws. This is precisely where the compliance department comes in. Ever since the 2008 financial crisis, compliance has undoubtedly become one of the most in-demand roles at banks and financial institutions.
1. Job Description
The compliance department serves as an internal enforcement division for banks. Their job is to ensure that the bank follows all the rules laid down by regulatory bodies as well as all of the bank's internal guidelines as well. The compliance department is not a business division in itself but rather assists other divisions with staying within the bounds of what they are allowed to do.
The importance of following compliance guidelines cannot be understated. Any breaches can lead to significant penalties from regulators and even legal trouble. The reason that these guidelines exist in the first place is to ensure that operational and other risks for banks is minimized. Just like the credit department aims to minimize credit risk, the compliance department aims to minimize regulatory and compliance risks.
Compliance officers are expected to spend most of their time giving advice and interpreting rules for other business divisions which might approach them with their compliance queries. The exact specifics will vary significantly based on which business division you are catering to.  For example, compliance officers catering to FICC (Fixed Income, Currencies and Commodities trading) would have a significantly different KPIs compared to someone doing it for retail banking or international trade. Your job experience would vary not only in terms of the underlying knowledge base but also in terms focus areas, availability and response time.
2. Qualifications and Skills
Regulatory Knowledge – By far the most important skill that an employee in the compliance department must possess is a thorough knowledge of all the regulations that are applicable to the divisions that he handles. This requires hundreds of hours of studying various laws and regulatory guidelines laid down by multiple governmental agencies. In addition to these government regulations, there also the guidelines put in place by industry bodies and the internal guidelines of the bank itself.
The best way to gain this regulatory knowledge is through on the job experience. You will likely spend the first few months in compliance reading all the dozens of regulatory guidelines and internal Bank documentation. Compliance officers can also expect to complete more training programs than any other department.
Thoroughness – Since the job of a compliance officer is to make sure that the other departments are operating within their stated guidelines, it is very important for him or her to be really thorough with their work. You are essentially trying to catch any small mistake, whether intentional or otherwise, made by others. Compliance officers are expected to go through every document and data sheet with a fine comb to look for anything out of place.
The ability to stand your ground and make people listen – If you look at some of the biggest corporate failures of the last few decades you will observe a very noticeable trend. In most cases, something off was indeed detected by somebody but it was overlooked because it was not sent up the chain of command or the employee discovering the issue did not create sufficient noise in system. Large banks have a lot of inertia so unless something is escalated to the right levels, it has a tendency to be drowned out.
It is therefore not enough just to find any mistakes, but you should be able to really highlight the severity of the errors that you have uncovered and their repercussions. This is easier said than done because there would always be people who have a vested interest to keep any compliance lapses under wraps. They might try to influence you to look the other way.  And it is under such circumstances that the ability to stand your ground can be the critical factor.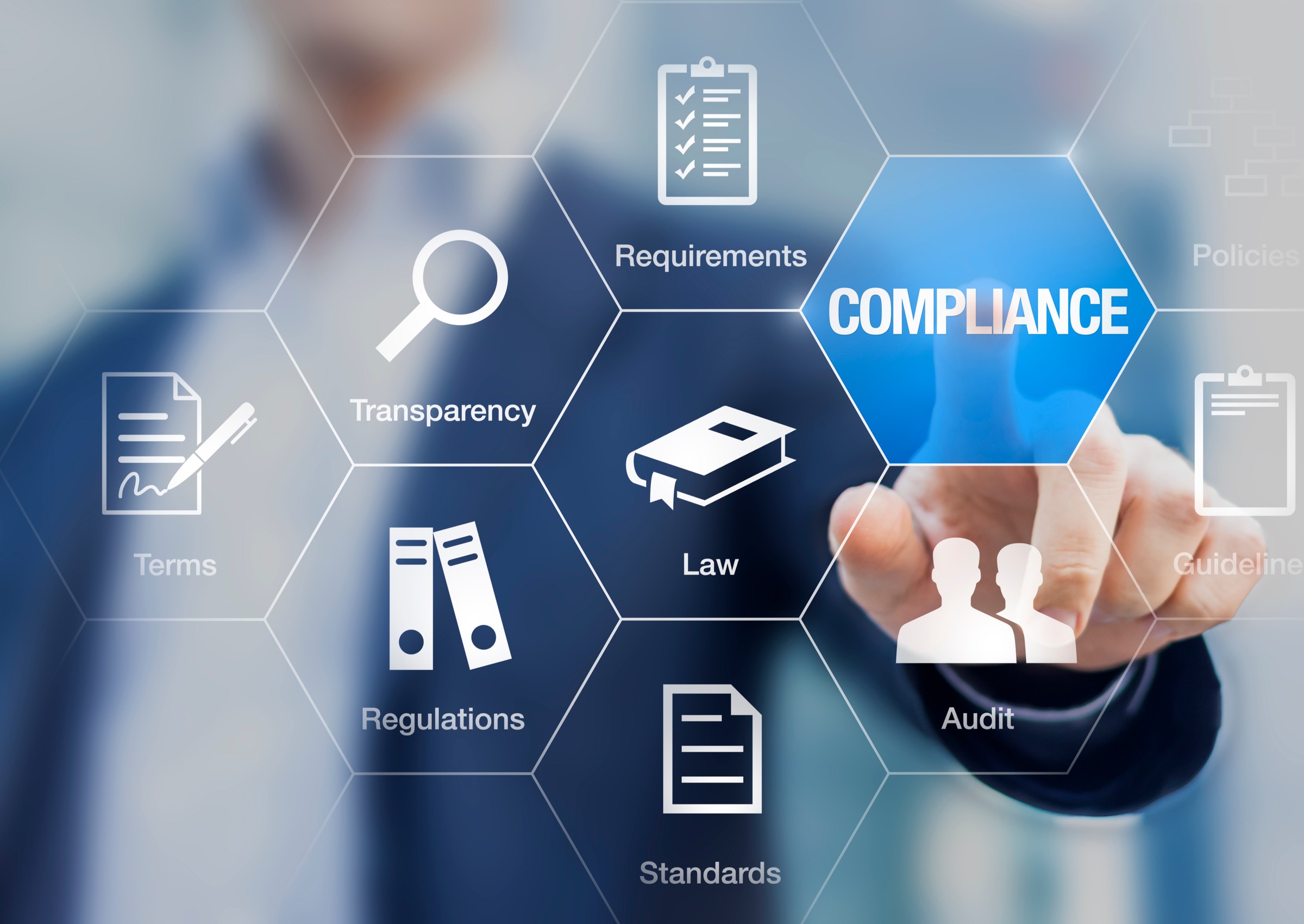 Proactively handling a dynamic regulatory environment – All large banks should already have set processes to ensure compliance with the existing rules. However, given the rapidly mutating nature of banking products, new rules get introduced all the time. Compliance officers must therefore be prepared to take proactive action to ensure compliance in a dynamic business environment. For example, consider a scenario where the bank is entering a new business or setting up shop in a new legal jurisdiction. In this example, the compliance officer would have to act as a project leader and set up processes for complying with an entirely new set of rules.
A clear thought process – Compliance will often require you to make judgement calls based on your interpretation of various regulations and guidelines. It is important to note that most situations where the compliance angle is clear-cut, business divisions would probably not be approaching the compliance officer for his analysis in the first place. It is often the most convoluted and complex cases that end up at the desk of a compliance officer for interpretation and approval. In such situations, it is important to have the ability to do the requisite research and ensure that conclusions are based on a clear and concise thought process.
Continuous learning – The last decade has seen frantic activity in terms of new regulations being put in place. Compliance officers have to stay abreast of international sanctions, anti-money laundering laws, counter terror financing laws and dozens of other such rules which are changing constantly.
3. How to Become a Compliance Officer?
The most important asset to have on your resume for a compliance role is a demonstrable knowledge of the subject matter. You do not necessarily need to have complete knowledge about every rule, especially if you are joining at the entry level, but the more you know, the more valuable you become.  A good way to get this basic knowledge is to do an internship at some compliance department to get your feet wet. Once there, try to complete as many training programs as you can possibly fit into your schedule. You can simply download and read the training materials at your desk as well (just don't ever take any internal documents outside of the bank as that is considered a serious breach).
You have to somehow demonstrate the ability to successfully absorb a large volume of information which is considered critical for your day to day  functioning. The role of a compliance officer is related to risk management at the end of the day. So if you have any experience with risk management, that can prove to be quite useful.
3.1. Academics and Certifications
In terms of academic qualifications, there is generally a bit more flexibility here. In addition to the usual banking favourites of finance, accounting or business; a law degree would be considered rather valuable for compliance. Even without a great academic pedigree, it is possible to start with a division where compliance rules are rather simple (like retail banking for instance). As you gain experience overtime, you can shift to the more demanding roles in the compliance divisions for corporate, institutional and investment banking.
There are indeed a bunch of qualifications available, but none of them really stand out and aren't really necessary. In most cases, your bank would usually require you to complete internal training modules and internal certifications which are purpose-built for your role. Keep in mind that when it comes to the time spent on formal training, the compliance role probably has a comfortable lead over all other business functions. This means that you would be spending a lot of time poring over documents and attending training sessions and seminars. If you like to study and continuously learn new things, you will fit right at home.
Here are some resources to help you get started:
4. Salary and Bonus
The value of a compliance officer is mostly based on his regulatory knowledge, so it can increase rapidly in just 2-3 years as you get a better handle on things.  You only start adding value for the organization once you build a significant knowledge base so that's when your value soars. Expect to start with a modest salary of around USD 60K in your first year with a medium sized bank and around USD 90K with the larger ones. However, this can increase significantly over time and within a few years you might expect to more than double that figure. Expect similar numbers across the pond in the EU – something around EUR 50K to EUR 70K initially.
The variable salary component is actually not that variable for compliance. Bear in mind that the bonus component is just a way to incentivize the revenue generating business divisions. That does not mean that compliance officers are not adequately rewarded.  The 2008 financial crisis and the resulting focus on regulation has created a massive demand for compliance officers. This means that compliance officers would be able to demand higher increments on an annual basis and also are likely to get a lot more offers for lateral movement from other organisations. The hours in compliance are also much better than the business divisions.
5. A Normal Day in Compliance
The daily responsibilities of a compliance officer may be split into three main categories:
Firstly, the compliance officer has to setup thresholds and processes to monitor various regulatory aspects of a particular business division. For example, if you are working in the compliance department for the division handling international trade, then you are responsible for ensuring international sanctions compliance (like those imposed by the US Treasury, the United Nations, Her Majesty's Treasury etc). This part of the job involves absorbing information about all the relevant government regulations as well as internal guidelines and creating a process for ensuring and monitoring compliance. You will also spend a lot of time coordinating with different divisions including IT or outside software vendors who are helping you develop the software tools for this compliance process.
The second part of the job revolves around monitoring the various compliance thresholds and other criteria that you set up earlier. This requires looking at all the deals being signed with clients, looking at all the data dumps and reviewing queries sent by other business divisions.
Finally, given your position as an expert on compliance matters, business divisions will come to you seeking advice or clarification on any deals that they might be working on. You will be expected to do the necessary research and then give your views on whether such deals can be made compliant with all the regulations and guidelines.
As you can probably imagine by now, a great deal of this job has got to do with building a very strong knowledge base of regulatory and internal guidelines. I like to think of compliance as an in-house law interpretation and enforcement department for corporations.
6. Career Path and Progression
Most compliance officers would start their careers in a division of the bank which has minimal compliance and regulatory requirements. It is not uncommon for compliance officers to start with retail banking where the rules are straightforward and concise. Overtime, you can move towards the Corporate Banking side and specialise in various departments like mergers and acquisitions, international trade, project finance and so on.  Your value to the organisation would depend on how much regulatory knowledge you possess and how good you are at using that knowledge. So if you specialise in a niche where experienced compliance officers are hard to come by, you can really command a premium.
In terms of organic growth, compliance officers have the possibility to rise through the ranks rather quickly.  A rapidly expanding organisation would usually be short on good compliance officers. The compliance department needs to be set up before the Bank expands into new jurisdictions or opens up new business divisions. So it is not uncommon for compliance officers to be offered promotions or career opportunities accompanied by pay hikes. The ultimate organic growth goal for a compliance officer would be to become the Chief Compliance Officer.  Keep in mind that you do not have to stick to that particular organisation and can switch between banks and even jump to other non-banking financial institutions.
One of the most lucrative career moves for a compliance officer, in my view, would be to set up an independent consulting business once he or she has gained sufficient experience and the ability to showcase that experience to potential clients. Banks are always short on senior level compliance expertise, so consulting firms can often swoop in and charge handsomely for providing their views on specific issues.
Related Articles