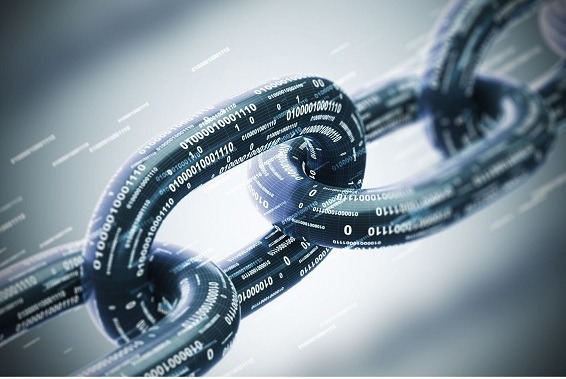 Blockchain is a fundamental technology that represents a seismic shift for businesses in general and finance specifically. Blockchain tech allows for applications such as cryptocurrencies, smart contracts, tamper proof record keeping, supply chain management, smart appliances, electronic identification, third party guarantees etc.
Which is why saying that the potential for Blockchain tech is truly limitless is definitely not an exaggeration. In fact, I compare Blockchain to be a foundational technology like the internet. And applications like crypto currencies to be analogous to internet-based applications like emails or video streaming.
Banks, BigTech and FinTech companies are in the lead when it comes to blockchain development. And if such a career interests you, then these are the top blockchain certifications that you should consider to give your CV a powerful boost.
---
Why take this course?
This INSEAD course focuses specifically on the impact of Blockchain on the Financial Services industry. Which makes it ideal for people who know they want to specially focus on Blockchain applications in FinTech, finance, banking, trading and such related fields.
As I stated in the intro paragraph, Blockchain tech as near limitless potential in the financial services industry. From performance guarantees and trade finance to friction-less payments and smart contracts. This course explores many such applications.
This is a beginner friendly course that will ease you into the world of Blockchain if you are new to it. It's also highly relevant form a financial services industry viewpoint as it covers the conflicts between traditional banking systems and the pressure being exerted on it by decentralised finance technologies.
INSEAD is a solid brand to have on your Resume. If you are looking for a CV booster, this can be an attractive option.
Summary
Time to Complete: Around 80 hours.
Available fully online and on-demand.
Highly recommended for bankers and finance professionals new to blockchain.
---
Why take this course?
The most comprehensive Blockchain program on this list. This is the course you want if you intend to go all the way from a Beginner to a Pro. This course is not for the casual user who just wants to dip their toes and test things out. If that is your intention, check one of the other courses on this list. This program is for those who are serious about this career and willing to commit.
You start with Blockchain fundamentals and architecture – building your own private blockchain using Node.js and Leveldb and learning concepts like privacy, security and decentralized file management. Then, you dive deep into Ethereum smart contracts, tokens and Dapps. You actually get to build your own Dapp and complete a capstone project.
Udacity provides excellent technical support from industry veterans with real world expertise. In addition to technical mentors, you also get access to personal career coaches to help guide your career. This really sets them apart.
This is a more comprehensive course than the others on this list and the term "nanodegree" accurately describes it. If you are serious about blockchain, this is as good as it gets.
Summary
Time to Complete: About 4 months.
Available fully online and on-demand.
A full spectrum Blockchain Program for those who are serious about this career choice.
---
Why take this course?
This is a custom-build online program designed by the Blockchain Council to impart training to Blockchain professionals. They have several courses on offer, but this is the most comprehensive one in the list.
This course covers both basic and advanced concepts ranging from blockchain essentials and concepts like proof of work/ stake to smart contracts and blockchain architecture. This means that you get access to a full spectrum training program that will teach you all you need to know to hit the ground running with Blockchain.
Several use cases are explored ranging from supply chain, finance, cyber security to cryptocurrencies. There is a special emphasis on cryptocurrencies as they represent a sizeable chunk of current blockchain active implementations.
Summary
Time to Complete: Around 12 hours.
Available fully online and on-demand.
Ideal for finance and fintech professionals.
---
Why take this course?
This Berkley Course is a great starting point for complete beginners to the field. It offers a beginner-friendly look at the field and ends up exploring certain concepts in great detail.
Bitcoin and Ethereum are the stars of the show as they represent some of the most successful implementations of blockchain tech. The team at Berkley has managed to provide quite a good look into these.
This is another solid brand to have on your CV if you are so inclined. Its focus on enterprise level blockchain solutions would be especially helpful to those to work at large tech firms or financial institutions.
Summary
Time to Complete: Around 45 hours.
Available fully online and on-demand.
---
Why take this course?
This is another excellent course offered by the Blockchain Council, but it focuses more on the development side. This course has been designed for back-end and front-end developers, data administrators and professionals with such propensities.
You learn about Corda, Steller, Hyperledger, Ethereum, Multichain etc. The course takes you from beginning to end and is well suited for newcomers to the field.
There is a massive shortage of talented blockchain developers so this is indeed a career path that I can highly recommend. There is demand from banks and tech companies alike and good developers are well compensated.
Summary
Time to Complete: Around 8 hours.
Available fully online and on-demand.
Designed for those on the development side.
---