Blockchain is a fundamental technology that represents a seismic shift for businesses in general and finance specifically. Blockchain tech allows for applications such as cryptocurrencies, smart contracts, tamper proof record keeping, supply chain management, smart appliances, electronic identification, third party guarantees etc.
Which is why saying that the potential for Blockchain tech is truly limitless is definitely not an exaggeration. In fact, I compare Blockchain to be a foundational technology like the internet. And applications like crypto currencies to be analogous to internet-based applications like emails or video streaming.
Here the top Blockchain courses/ certifications followed by in-depth reviews:
Why do you need a Blockchain Course/ Certification?
Demand – Blockchain is one of the most in-demand skills in the job market today. There is a massive shortage of skilled developers and this is driving up salaries.
Compensation – According to Forbes, the average salary of a blockchain engineer in Silicon Valley is $158,000 and it is likely to go higher as the move to online has been accelerated by the latest crisis.
Opportunity – Everyone from big banks, BigTech to small startups, governments and venture capital funds  are interested in the applications of blockchain. The wide variety of available roles in almost every industry is rather appealing.
Specialization – Blockchain development requires some specialised skills. A good course/ certification will not only help you develop those skills, but also signal that to any potential employers. If you have a Blockchain certification from a prestigious provider on your resume, you make it easier for the recruiter to pick you by reducing their hiring risk.
Banks, BigTech and FinTech companies are in the lead when it comes to blockchain development. And if such a career interests you, then these are the top blockchain certifications that you should consider to give your CV a powerful boost.
---
Why take this course?
The most comprehensive Blockchain program on this list. This is the course you want if you intend to go all the way from a Beginner to a Pro. This course is not for the casual user who just wants to dip their toes and test things out. If that is your intention, check one of the other courses on this list. This program is for those who are serious about this career and willing to commit.
You start with Blockchain fundamentals and architecture – building your own private blockchain using Node.js and Leveldb and learning concepts like privacy, security and decentralized file management. Then, you dive deep into Ethereum smart contracts, tokens and Dapps. You actually get to build your own Dapp and complete a capstone project.
Udacity provides excellent technical support from industry veterans with real world expertise. In addition to technical mentors, you also get career support like resume and online professional profile reviews. You get to interact with the wider student community, bounce off ideas and learn about opportunities in your industry. This really sets them apart.
This is a more comprehensive course than the others on this list and the term "nanodegree" accurately describes it. Its not just an info dump but rather a learning experience. Be ready to work on hands-on projects and deal with practical problem solving. If you are serious about blockchain, this is as good as it gets.
Summary
Time to Complete: About 4 months.
Available fully online and on-demand.
A full spectrum Blockchain Program for those who are serious about this career choice.
---
Why take this course?
This is a custom-built online program designed by the Blockchain Council to impart training to future Blockchain professionals. They have several courses on offer, but this is the most comprehensive one in the list which makes it better suited for professional learning.
This course covers both basic and advanced concepts ranging from blockchain essentials and concepts like proof of work/ stake to smart contracts and blockchain architecture. This means that you get access to a comprehensive training program that will teach you all you need to know to hit the ground running with Blockchain.
Several use cases are explored ranging from supply chain, finance, cyber security to cryptocurrencies. There is a special emphasis on cryptocurrencies as they represent a sizeable chunk of current blockchain active implementations. I find this to be the best aspect of this course as seeing blockchain being implemented in various ways provides you with a deeper understanding of how to deploy it yourself to solve real-world problems.
Blockchain Council is focused on blockchain technologies and that laser focus gives them an added edge when compared to generic providers. That additional core competency is reflected in the quality of their courses.
Summary
Time to Complete: Around 12 hours.
Available fully online and on-demand.
A complete blockchain package that has been crafted with care for professional learning.
---
Why take this course?
This professional certification has been created by UC Berkeley's elite Computer Science department which is considered one of the world's top destinations when it comes to computer technologies. It offers a rare opportunity to get a world leading brand on your CV while learning all you need to about Blockchain.
This is a great starting point for beginners to the field as it offers a beginner-friendly look at Blockchain but then amps it up gradually. By the end, you should have a thorough understanding of the Bitcoin protocol and consensus, blockchain history, bitcoin mechanics and optimizations, wallets, mining, game theory, network attacks, enterprise blockchain, real world applications, and even look at things form a regulatory perspective.
Bitcoin and Ethereum are the stars of the show as they represent some of the most successful implementations of blockchain tech. The team at Berkley has managed to provide quite an excellent look at them specifically. You will explore how smart contracts and decentralized applications work.
This is another solid brand to have on your CV if you need the boost. You will receive an instructor-signed certification with institute logo on completion and verification. The focus on enterprise level blockchain solutions would be especially helpful to those to work at large tech firms or financial institutions.
Summary
Time to Complete: Around 45 hours.
Available fully online and on-demand on edX – an eLearning platform created by Harvard and MIT.
A solid perosnal branding opportunity from one of the world's best known Computer Science departments.
---
Why take this course?
This INSEAD course focuses specifically on the impact of Blockchain on the Financial Services industry. Which makes it ideal for people who know they want to specially focus on Blockchain applications in FinTech, finance, banking, trading and such related fields. That makes this course ideal investment bankers, corporate bankers, retail bankers, wealth managers, corporate finance managers, financial planners, finance consultants and anyone else in the financial services industry.
As I stated in the intro paragraph, Blockchain tech as near limitless potential in the financial services industry. From performance guarantees and trade finance to friction-less payments and smart contracts. This course explores many such applications. These are bleeding edge developments and you need to be fully aware of them to do well in today's technology centric business environment.
This is a beginner friendly course that will ease you into the world of Blockchain if you are new to it. It's also highly relevant form a financial services industry viewpoint as it covers the conflicts between traditional banking systems and the pressure being exerted on it by decentralised finance technologies.
INSEAD is a solid brand to have on your Resume. If you are looking for a CV booster, this is the best there is. INSEAD is one of the world's top business schools and several bulge bracket investment banks hire from there. Use this brand value to your advantage and make sure you display this certification (once you complete it) on your LinkedIn profile and mention it on your CV for a definitive boost.
Summary
Time to Complete: Around 80 hours.
Available fully online and on-demand.
Highly recommended for bankers and finance professionals new to blockchain.
---
Why take this certification?
The CEBP is unique in the sense that it is more geared towards use of blockchain in enterprises and large organizations. While most blockchain courses are focused towards startups, the Certified Enterprise Blockchain Professional certification teaches you to develop blockchain tools to improve the productivity and efficiency of business operations as a whole. This is a huge opportunity as existing corporates are always on the lookout for professionals who can use disruptive technologies to help them compete.
The certification is made up of several modules which cover varies aspects of blockchain development. You of course start with the fundamentals and cover topics like blockchain basics, proof of work, smart contracts, public and private blockchain etc. Then you move on to enterprise blockchain platforms and this is where things get interesting. This is where you learn about hyper ledger and corda and really begin to appreciate that blockchain is more than just cryptocurrencies – it is a powerful tool to improve business processes.
The next modules cover trade finance and supply chain finance and this is another field that I have direct experience working in during my banking career. Blockchain has such tremendous potential in trade finance (I am talking tens of billions of dollars in savings each year) that it would certainly be my top pick for my next startup. I am happy to see a course focusing on this. You will also focus on Ripple and round things off with a lot of use cases in the last module.
Finally, you ahve the certification process which involves an online exam, a hands on assignment and a final presentation. Don't worry, if you ahve been paying attention, this should not be difficult for most leaners and in fact, this actually increases the value of the certification.
Summary
Time to Complete: Should take about 14-16 hours.
Available fully online and on-demand.
The best Blockchain course for those interested in enterprise level/ business oriented blockchain solutions.
Click here and use code BCHAIN30 for 30% off!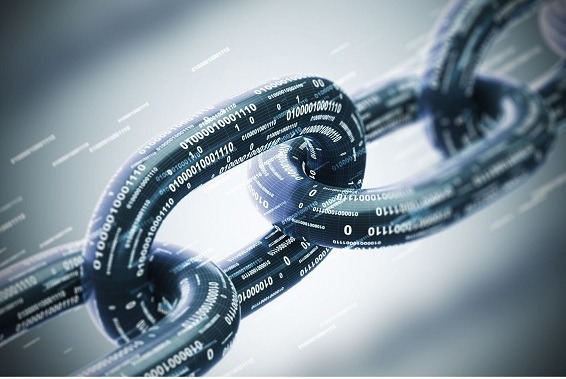 ---
Why take this course?
This is another excellent course offered by the Blockchain Council, but it focuses more on the development side. This course has been designed for back-end and front-end developers, data administrators and professionals with such propensities.
You learn about Corda, Steller, Hyperledger, Ethereum, Multichain etc. The course takes you from beginning to end and is well suited for newcomers to the field.
There is a massive shortage of talented blockchain developers so this is indeed a career path that I can highly recommend. There is demand from banks and tech companies alike and good developers are well compensated.
This certification does provide some serious branding of your CV and it also demonstrates your interest in and commitment to the field of Blockchain to any potential recruiters.
Summary
Time to Complete: Around 8 hours.
Available fully online and on-demand.
Designed for those on the development side.
---
Why take this course?
Blockchain is pretty cool and all, but we all know that it owes its ballooning popularity to cryptocurrencies. cryptocurrency like Bitcoin and Ethereum is what make blockchain a household name and most blockchain development is still centered around them. And this is the perfect course to really learn how cryptocurrency and trading works.
The course starts off with an introduction to blockchain followed by a rather deep dive into the most popular cryptocurrency – Bitcoin. Everything you  need to trade it form wallets, mining, regulations, vocabulary, security, forks etc. is covered in detail.
you then move onto other cryptocurrency topics like how ICOs work, how cryptocurrency are priced, how you can mine them, which are the most popular ones and why, what determines their value, what are their pros and cons and so on.
Lastly, you move on to trading touches on everything from trading psychology to buying your first coin. You learn about all the tools and platforms, char analysis, trend analysis, risks management, market predictions and behaviour, exchanges, trading rules and everything else you need to be successful at it.
Summary
Time to Complete: Around 8 hours.
Available fully online and on-demand.
The best course for crypto traders from a highly reputable blockchain course provider.
---
Why take this course?
This is a great, user-friendly introduction to blockchain that really eases you into the topic. Its accessibility has led to very high ratings form users and made it one of the most popular courses on the subject of blockchain. If you are completely new to blockchain and need a general understanding of it,  then this is the course for you.
Being beginner learnedly does not mean this course only covers the basics though. It does move into advanced-topics territory and covers them in sufficient detail. in fact, the applied learning project will really push the boundaries of what you have learned and is one of the best ones on the subject.
After an introduction to blockchain which covers topics like hashing, proof-of-work, mining, cryptography etc., you move on transacting on the blockchain. Several real world business application  and implications are discussed along with how blockchain is transforming them to be fairer, cheaper and more efficient. You look at all the problems that blockchain can solve for different industries and real world scenarios.
INSEAD is a great brand to have on your Resume and I highly recommended this course for learners who want to give their CVs a boost or make their LinkedIn profiles more suitable for blockchain or FinTech centric roles. INSEAD is one of the world's top business schools and you want that kind of branding working in your favour.
Summary
Time to Complete: Around 60 hours.
Available fully online and on-demand via Coursera's excellent platform.
Best blockchain course for beginners that makes the topic easily digestible for newcomers.
---
Why take this course?
Small businesses cannot afford to be left behind when it comes to Blockchain tech and its applications. After all, they are competing on the same playing field as the big tech behemoths and banks. If anything, small businesses need to be smarter about how they leverage blockchain as a force multiplier. And their small size affords them the agility to do so effectively.
This comprehensive blockchain for businesses course starts off with a typical introduction to blockchain fundamentals. But from there it moves on to topics that are highly relevant to small businesses. The first topic is digital marketing and as anyone with an online presence would know, probably the most important. Lean how to us blockchain for building trust with customers, providing security, eliminating online fraud, enhancing branding etc. There are plenty of case studies to accompany the content.
You then move on to other topics like blockchain for human resources, law, supply chain and finance. Each of these is covered in exception details along with case studies and real world applications to help you maximise the benefit that blockchain provides. For example, smart contracts, intellectual property, chain of custody, legal settlements etc. can all be managed using smart contracts. Even land registries in some countries.
As a banker, I know how important supply chains are to a business and this online program covers that well with plenty of real world case studies. Many banks are also using blockchain for making supply chains more secure, especially on the payments front. Financial management and payments are covered at the end with plenty of practical knowledge being provided.
I think all small and medium business owners and managers need to take this course. It is genuinely good if you are interested in tech and want to better manage your business.
Summary
Time to Complete: Around 8 hours.
Available fully online and on-demand.
High recommended for business owners and managers.
---